BPOSeats Call For Disruption
---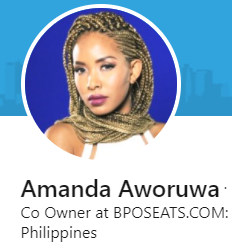 CEO Amanda Aworuwa, under Channel Info Tech Support and Leasing Corporation, understands the need for great disruption in the BPO (Business Process Outsourcing) solutions industry for businesses of all sizes opting to scale and grow, especially in the Philippines.
So she spent tremendous effort, time, and resources to actualize the dream of responding to the incessant demands of business for better opportunities, hoping to nail down success.
Since then, BPOSeats' pursuit of excellence knows no bounds.
We've brought together our trusted partners and passionate employees to find solutions that will eliminate the work-related inefficiencies we believe are holding some businesses back from thriving.
Amanda Aworuwa and her dynamic Filipino-African team are strongly optimistic in delivering the best client experience.
And having the same robust energy and enthusiasm to carve out a new category of delivering unmatched services that coincide with the needs of businesses.
Since 2014, this has been the desire that guides the direction of BPOSeats.com
The Company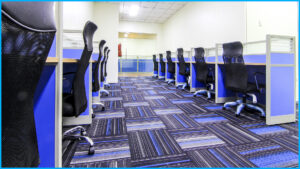 BPOSeats.com is a fully committed office, seat leasing, custom solutions provider based in Cebu.
And has expanded a facility in Pampanga because of the high demand for outsourcing businesses to establish their operations in the Philippines.
With over seven (7) years of market-felt existence and tested experience, BPOSeats has achieved the paramount of providing solutions to businesses of all sizes, whether local or foreign, opting to have stability and growth.
Now the company has over 120 clients, mostly startups and top Fortune 500 companies from the Philippines, Australia, UK, South Korea, and Japan.
Our chief aim is to give the best client experience with the most functional, reliable, and brand new PEZA accredited facilities.
Including the fastest internet (triple 150 Mbps + Fiber Optic internet connections) that will ensure the stability of your operations around the clock.
Cost-efficient 8000 seat leasing options in 6 different locations
Currently, we have 8, 000 seats dispersed in six (6) different locations, the majority in Cebu and one in Angeles, Pampanga.
And we are planning to open more sites to shelter businesses vying for cost-effectivity and highly efficient offshore operations in the Philippines.
We cater to the surging demand of housing business operations in a cost-effective, efficient and safe manner especially for BPO's and other supporting functions, spurred by the atrociously increasing fees of office space rentals and other corresponding charges.
Facing the inevitable challenges, BPOSeats answers business demands with compact, custom solutions that rightfully gear up businesses without cloak-and-dagger charges and constraints.
The BPOSeats Tech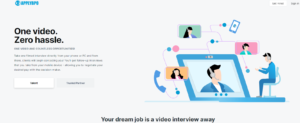 With the support of our exceptional talents from Asia and Africa, BPOSeats has created a beautiful platform that centralizes your operations with the flexibility and accountability of unique and powerfully interactive technology.
We have a wide range of services that address certain tricky areas of BPO businesses.
With the help of a genius technology that brings together your project management, human resources, and accounting services.
Also include services for ease of payroll, transparency in communication, and expert legal support in doing business in the Philippines.
BPOSeats Shared Values
Accountability
Since we value clients and their businesses, we safeguard their trust by ensuring that everybody in their working roster should allocate efficiency, effectiveness, and productivity for the operations to be stable and progressing.
Committed to delivering what is ought to be done to make sure everything in the business areas is met and on the right track.
Flexibility
We believe that there is no singular and absolute solution to different business needs and problems.
What we do in BPOSeats is to collaborate with clients to help them define their needs and make coinciding solutions to address them.
Diversity
BPOSeats embraces diversity by having great confidence and reliance on talents across the world.
It sheds a wonderful opportunity for businesses to operate around the clock given the different time zones.
A call for much needed response for the disruption
The global pandemic has dramatically revealed that teams of operations can work from home and other safe spaces away from central offices because of the heavily implemented health protocols.
Here, BPOSeats responds to the need with available and ready offices alongside incredible facilities to prop up businesses.
As we continue to be in service, we firmly believe that our custom business solutions, which allow the ability to adapt strategies and focus on crucial areas, have become necessary for other businesses to thrive.
Join us to collaborate and share our expertise in handling your office space requirements in the Philippines and for your other offshore needs!
Let's do it now with BPOSeats and learn more about the ecosystem!