BPOSeats.com specializes in Call Center office for lease solutions
---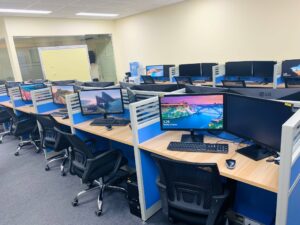 Expanding your BPO (Business Process Outsourcing) business in Cebu and Pampanga is now easier with BPOSeats.com specializing in call center for lease.
Plug & Play Call Center setup
With our plug & play setups, you are operational within 24 hours!
PEZA accredited call center office ready to use for your small to large teams.
Complete PC setup, light and water, and high-speed internet.
Plus 24/7 IT and admin support for free!
Do you need a tailor-made call center office?
No probem!
We offer build-out of your office space in Cebu and Pampanga by request.
Flexibility in our call center office
We know what it's like to search for the perfect office and you hesitate to choose the wrong place.
Certainly!
What happens if you go too fast? 
BPOSeats support your quick expansion requirements with our 6 modern facilities in Cebu, Mandaue, and Angeles Pampanga.
What if your BPO campaign suffers? 
BPOSeats.com offers month-to-month call center office leasing agreements, so you have all the flexibility to end our service when the need arises.
Does it cost THAT number to convert the "bare" space? 
You can make sure that all BPO office for lease are fully furnished and ready to use.
So you don't have to convert much bare space and spend enormous capital investments just to own a professional call center office.
Does it take SO LONG to connect to the internet? 
With BPOSeats triple ISP (internet service provider) in Cebu and Pampanga, you can make sure your team will have near zero downtime with their online operations.
BPOSeats. com believes we are Cebu's experts in BPO growth and development. And we have what it takes to get YOU started today!
We already connected the internet to redundant providers (we only use Cebu's top ISPs, and encourage you to run speed tests, pings, MTRs, and even tests before signing up!) 
Exclusive access to your office for data privacy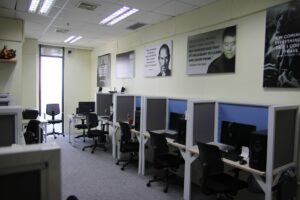 Call center rental solutions are exclusive 24/7 for your growing team, which means you have dedicated processors in your private office.
We are not doing a "shared" space. You shouldn't either.
We configure our networks to PCI compliance specifications.
You don't have to worry about stolen data, or centrally aggregating data on "shared" servers. 
We support the dramatic increase in data security associated with managing your independent network, independent router, and independent switches.
Enter your details and a short message below and we'll answer your question as soon as possible!
Reserve your call center in Cebu and Pampanga Philippines now!
Want to learn more about BPOSeats call center office for lease?
https://callcenteroffice.bposeats.com/2021/01/29/spacious-and-affordable-call-center-office-in-cebu/