Manage your BPO Office space easily
---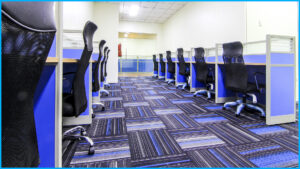 With over 100 office rental options across six (6) locations in Cebu, Mandaue, and Angeles Pampanga.
You can trust BPOSeats.com to offer you with the right solution for your professional office space needs! 
Your office space pricing includes:
Customized office space, build-out and rental. 

Customized solutions for you.

Six locations with over 8000 ready-to-use seats!

Seat Leasing options are in exclusive office space 24/7
BPOSeats offers the following amenities at our prime locations in IT Park, Ayala Center Cebu, JDN Square IT Center, Mandaue, and Marquee Mall, Angeles Pampanga.
24/7 IT Support Redundant Fiber ISPs

24/7 exclusive managed office environments (we don't 'share' because it doesn't work!)
The Most Competitive Prices in Cebu (Our cost for 24/7 Exclusive is LESS THAN our competitor's shared space!)
Shared Pantries for clients
Shared conference rooms, interview rooms, and training rooms.
Inclusive options/custom configurations are available for larger team clients!
We have existing clients with over 500 seats rented from us!
With so many options, there is only one choice in Cebu!
Call us today and see what we can do for you at BPOSeats.com! +63(0)9159507909!
Enter your contact details and a short message below and we will answer your question as soon as possible!
Learn more about managed offices in Cebu and Pampanga
https://callcenteroffice.bposeats.com/2018/06/02/concerns-you-must-ask-to-your-seat-leasing-provider/
Why Seat Leasing Is A Better Platform for Success For Your Business