Need an instant solution for renting an office in Cebu & Pampanga? BPOseats.com is your answer!
---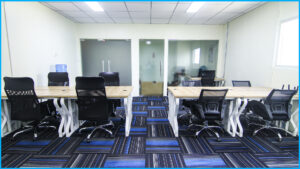 Over 100 exclusive instant office your team can use  24/7 in six (6) locations in Cebu and Pampanga Philippines. 
Choose your instant office now!
IT Park ,Cebu City
Ayala Center Cebu, Cebu City
JDN IT Square, Mandaue, Cebu
Your # 1 solution for instant office with over 8000 seats in Cebu & Pampanga 
When you start your search for a solution to rent an office in Cebu and Pampanga, you will come across some realizations:
Deposits can be HUGE! (not at BPOSeats.com)
"Bare" space means BARE space. (not with BPOSeats.com)
Internet can take MONTHS to install/fix (not with BPOSeats.com)
Competitors want to lock you in long- term contracts. (no, definitely not with BPOSeats.com)
It's expensive! (not with BPOSeats.com!)
Advance office deposit requirement
BPOSeats.com needs only one (1) month deposit for leasing service.
This is the lowest you'll find in Cebu and it aims to ensure that properties are not lost!
BARE Office Hire solutions?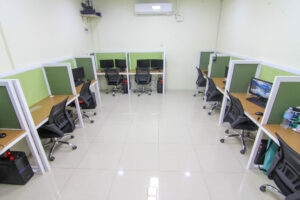 BPOSeats doesn't do 'BARE'. Offices are customized and set up ready! 
We want you to stay for a while, so we are improving our facilities.
That is why we regularly clean and replace these facilities and will continue to invest in their improvement. 
Fiber optic internet speed in your office
Our size allows us to negotiate super competitive internet deals.
And as a major client, we're # 1 on these internet companies customer service lists. This means we don't do downtime.
We use the best ISPs available in Cebu and Pampanga to have a redundant fiber optic network between our four locations.
To ensure this, we support ADDITIONAL redundancy by using microwave antennas between buildings to avoid the third level of redundancy. 
No long-term contract needed for your instant office 
We understand that your BPO or non-BPO campaign changes often, so we try to be as accommodating as possible.
We do not intend to bind you to long-term contracts you don't want.
Cost- effective office design in Cebu and Pampanga Philippines
Our pricing for 24/7 exclusive managed office space is often lower than our competitors for an eight-hour shift.
Office Hire Solutions? BPOSeats.com instant office solution made it POSSIBLE!
Enter your contact details and a brief message below and the team will answer as soon as possible.
Want to learn more?
https://callcenteroffice.bposeats.com/2021/01/25/209-per-seat-only/
Seat Leasing Options for Your BPO in Cebu, Mandaue, and Pampanga