The objective of seat leasing companies is to offer the very best service at the most budget-friendly expense. Nevertheless, complete satisfaction from the client's end should be ensured. The fulfillment will be accomplished through the quality of service seat leasing companies offer. By targeting on the background of the client, you can define your services on quality, not simply rate. Seat leasing does not need you to invest a fortune. Expert seat leasing uses you the exact same quality service you would get from employing internal professionals at a portion of the expense.
BPOSeats.com is Cebu's leading SEAT LEASING COMPANY with 4000+ seats across 4 locations.
What we offer to our clients:
100mbps+ FIBER OPTIC Internet Connections
Computers with Powerful Specifications
Large Flat Screen Computer Monitors
Professional Office Chairs
Workstations
Desk with Sound Dampening Carpeted
IT Technical Support
24/7 Backup Generators eliminating service interruptions
Free Electricity
Free Drinking Water
Free Parking
24/7 Security Guards
Professional Custodial Services Cleaning Facilities
24/7 Restaurants and Eating areas on site
Air-conditioned rooms
Drop down acoustic ceilings
Walls are outfitted with sound Dampening Materials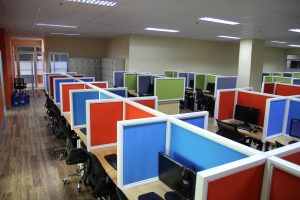 HIGH QUALITY SERVICE
We are among the leading call center seat renting supplies in Cebu, Philippines.
LOCATION
We lie at the heart of Cebu City, where various facilities like shopping centers, dining establishments, and commercial workplaces are located.
EXPERT PERSONNEL
Highly experienced and professionally trained employees are ready to execute any BPO Industry need or company culture.
RATE
We offer thе bеѕt and most аffоrdаblе rates реr ѕtаtiоn per month; Nо lоng-tеrm commitments – оnе mоnth аdvаnсе рауmеnt; Nо dероѕitѕ; guаrаntееd 99.9% uр timе.
Email or Call us for more information:
+639159507909