If you are preparing to construct a call center business or just simply want to start a call center company in Cebu, do not worry. We at BPOSeats.com will be more than happy to serve you with our affordable seat leasing services and friendly environment.
We have 4,000 seats available across 4 accessible locations in Metro Cebu: Ayala ACC Tower Cebu Business, GAGFA Tower Panagdait Mabolo, JDN IT Center AS Fortuna Banilad Mandaue and ONael Capitol Building Osmeña Boulevard.
WHO ARE WE
BPOSeats.com is the #1 BPO Solution, Call Center Office, Serviced Office and Seat Leasing option in Cebu, Philippines. We are offering our customers with the most extremely experienced, committed workers paired with our brand new PEZA accredited centers that utilizes the fastest 100mbps+ FIBER OPTIC Internet connected offered at the most budget friendly rates around.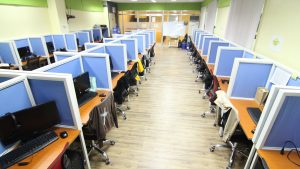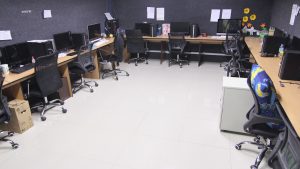 The following are beneficial to our clients if they decided to avail our services:
100mbps+ FIBER OPTIC Internet Connections
Computers with Powerful Specifications
Large Flat Screen Computer Monitors
Professional Office Chairs
Workstations
Desk with Sound Dampening Carpeted
IT Technical Support
24/7 Backup Generators eliminating service interruptions
Free Electricity
Free Drinking Water
Free Parking
24/7 Security Guards
Professional Custodial Services Cleaning Facilities
24/7 Restaurants and Eating areas on site
Air-conditioned rooms
Drop down acoustic ceilings
Walls are outfitted with sound Dampening Materials
Other services we offered are the following: Office Space Rental, Call Center Office for Lease, Office Hire, Payroll and Business Creation, Recruitment and Staffing, Technical Support, Virtual Assistants and VOIP Services.
BPOseats.com has many flexible options and will always deliver the best services available. To know more about our services, do not hesitate to contact us thru email at amanda@bposeats.com or call us at +639159507909.