BPOSeat.com's Seat Leasing FAQ
With over 4 years in the seat leasing industry, BPOSeats.com has indeed proven itself to be no. 1 provider in Cebu, Philippines. Below are some FAQ's that you need to know about this awesome company.
What is BPOSeats.com?
BPOSeats.com is a Cebu based BPO Solution, Call Center Office, Serviced Office and Seat Leasing option. We have over 4,000 seats available spread across prime locations in the city.
Where is your facilities located?
Our PEZA Accredited facilities are located at the following locations: GAGFA Tower in Panagdait Mabolo near Sykes, ONael Capitol Building in Osmeña Boulevard beside Hotel Stella, JDN IT Center in AS Fortuna Banilad Mandaue, and the newest is Ayala ACC Tower in Cebu Business Park on top of H&M.
What are the inclusions of your seat leasing option?
We offer brand new facilities and computers, professional office chairs, cubicle setup with sound control, air conditioning, free use of electricity, free use of conference and meeting rooms, a 100 mbps fiber optic dual connection with 2 ISPs: Rise and PLDT, professional cleaners, 24/7 /365 backup generators, and 24/7 IT Support.
Do we have 24/7 access to our offices?
Yes! With BPOSeats' plug&play setups, clients can access and be operational in 24-hours.
Do we shared floors with other businesses?
No! We create individualized exclusive spaces for each of our clients. We create unique offices that you can operate privately inside, without being on a shared floor with other campaigns or businesses.
Do we need to sign a 12 month lease contract?
No! With BPOSeats.com, we provide many flexible options and will always deliver the best services available.
How much is your monthly rate?
We have the absolute best pricing in the country: Ayala ACC Tower – $209/seats, GAGFA Tower – $170/seat, JDN Square IT Center – $139/seat, O'nael Building – $109/seat.
Aside from seat leasing, what are your other services offered?
Aside from seat leasing, BPOSeats.com offers other BPO services like Payroll & Business Creation, VOIP Services, call center office for lease, IT Support, Recruitment & Staffing, Virtual Assistance, and Office Hire.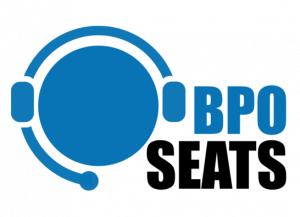 ---
To know more about our company, please visit www.bposeats.com or send us an email at amanda@bposeats.com.