Cebu's Most Preferred Call Center Location
Finding the right location for your call center business is very important these days. Its accessibility will have a enormous affect, it would be an attractive feature for your business. One location that is very popular for most business owners nowadays is the Cebu Business Park.
Cebu Business Park is popularly known as the premier district for business, leisure and living. BPOs and call centers are flourishing, malls and commercial spaces are booming, and high priced living options can be found here. It has three main avenues: Cardinal Roces (formerly Visayas), Mindanao and Luzon Avenues.
ACC Tower in Cebu Business Park
Ayala Center Cebu Tower is a new build 20 storey workplace tower situated within Cebu Business Park. Tactically situated at the west side of Ayala Center Cebu, ACC Tower was developed as an integrated part of the shopping mall linking retail and the parking podium.
BPOSeats.com, the number one most trusted BPO solution provider has 2700+ square meters of space in Ayala ACC Tower.
If clients wants 100 seats or more, BPOSeats.com can likewise construct and tailor out workplaces to clients specification. This is an additional bonus and the clients will not be charged for this.
Seat Capacity: 1,200
Price Range: $209/month (exclusive space, discounts with volume seating, and limited discounted-shared-space available)
Amenities: Internet Speed – 150mbps Dual Fiber, free use of training/conference room, free electricity, professional cleaning staff, brand new professional office chairs, 24/7 back up generator, cubicle setup with sound control, air-conditioning, 24/7 electricity, and security.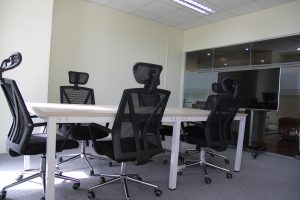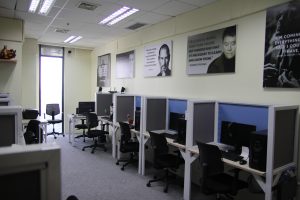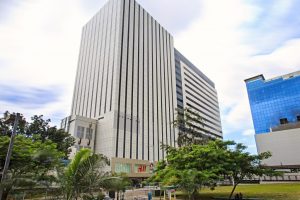 There's no better address than ACC Tower when it comes to your call center business. Contact us today for more information!