Cebu City: The Place to Be for BPO/Call Center Business
For BPO/call center companies probing individuals to hire for their job vacancies, Cebu City is the best place to be as it is known as the significant center of commerce, trade and education in the Visayas.
Cebu has become one of the most ideal destinations for BPO companies because of its lower business cost. And also the facilities and other infrastructures are well developed.  It is also a perfect location for job aspirants as it offers a lot of opportunities.
Aside from job opportunities and skilled individuals, Cebu City has numerous service providers who can help you operate your business smoothly without any hassle yet only a few of them can give you value for your money. BPOSeats.com has emerged as the clear favorite among them.
What makes BPOSeats.com one-of-a-kind is that they give their clients the preference they need that would best suit their business and offer personalized offices without extra/hidden charges.
For more than 4 years now, BPOSeats.com has continuously been offering excellent service to over 100 BPO companies. They have 4 facilities to choose from, all PEZA accredited: GAGFA Tower in Panagdait Mabolo, JDN IT Square Center in AS Fortuna Banilad Mandaue, ACC Tower in Cebu Business Park, and i1 Building in IT Park Lahug.
For as low as $130 per seat monthly, you get to enjoy 100 MBPS FIBR Optic internet connection, free use of meeting/conference rooms, brand new facilities and computers, professional office chairs, cubicle setup with sound control, security, backup generators, custodial services, and 24/7 IT support.
AT A GLANCE: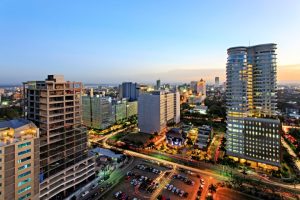 The lower business cost, well-developed facilities and other infrastructure as well as the talent pool, has boosted Cebu City to the top spot for starting a BPO business in the Philippines.
So, whether you desire to start a business or lease a workplace, need a help with recruiting or simply looking for a rewarding job, Cebu City is the ideal location for you!