Seat Leasing Benefits You Get From BPOSeats.com
Since 2012, BPOSeats.com have and continues to provide quality services with their cost-effective rates and fully geared facilities leading to pleased our 100+ clients.
Inclusions:
100mbps+ FIBER OPTIC internet connections (RISE & PLDT)
Computers with Powerful Specifications
Large Flat Screen Computer Monitors
Professional Office Chairs
Workstations
Desk with Sound Dampening Carpeted
24/7 IT Support
24/7 Security Guards
24/7 Backup Generators eliminating service interruptions
Free Electricity
Free Drinking Water
Free Parking
Professional Custodial Services Cleaning Facilities
Air-conditioned rooms
Drop down acoustic ceilings
Walls are outfitted with sound Dampening Materials
Benefits of our Seat Leasing services:
24/7 exclusive access to your station
We do not do "shared" space like other seat leasing providers
We don't force long-term contracts, enabling more versatility
We have over 100+ exclusive offices to choose from, across four facilities in Cebu
Another reason why it's better to have an exclusive office space is you get more for exactly what you planned on. Here at BPOSeats.com, you get a lot of FREE.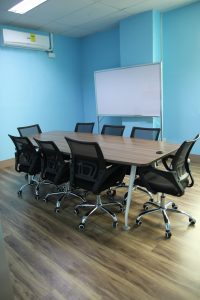 Free use of training room
Free use of meeting room
Free use of conference room
Free parking
Free water
Free electricity
When you have your own exclusive space, you get to make your very own rules and regulations.
Sounds interesting, right?
To know more about our service, please leave a message in our "CONTACT US" section or email us at amanda@bposeats.com.