Acquiring your own space for your BPO company has never been this easy with BPOSeats.com!
BPOSeats.com is a highly recommendable all-in-one leasing company in all of Cebu as we have over 100 BPO companies under our wing. BPOSeats has already garnered 10,000 seats spread across various prime locations and are available for seat leasing. Our call center offices are certified PEZA accredited and are equipped with the best tools necessary for business operation.
Clients can choose among these six facilities:
Ayala ACC Tower, Cebu
i1, IT Park, Cebu
eBlock Tower 4, IT Park Cebu
GAGFA Tower, Cebu
JDN Square, Mandaue
Marquee Mall, Pampanga (First facility outside Cebu)
BPOSeats has the right tools and business models in order for your business to thrive! Specific needs are met for every client to ensure they are reaping the benefits in leasing with us. A number of seats a client can lease starts with 5 seats up to a thousand.
For as low as $130 per seat monthly, companies get to enjoy our COMPLETE BUNDLES such as brand new facilities and computers, 100 Mbps fiber optic internet connection with 3 different ISPs (Globe, PLDT, Rise), professional office chairs, cubicle setup with sound control, 24/7 IT associates, 24/7 security, free water, electricity, and a lot more.
Our employees are trained to assist and handle each customer with passion and excellence so clients continuously receive customized and satisfactory solutions for the BPO business.
If you are planning to lease seats for your BPO in Cebu, now is the right time to give us a call and we'd be happy to help you!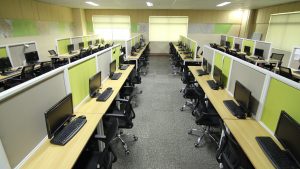 Contact person, the CEO herself: Amanda Elizabeth Aworuwa
Mobile number: 09159507909
Email address: amanda@bposeats.com