Seat Leasing Option in Angeles Pampanga
BPO has actually been among the most significant factor of our nation's economy for the previous years. It has actually been among numerous reasons why the Philippines' economy is continuing to grow. It likewise has actually provided plenty of individuals a chance to grow and establish their capacities by having more growths of BPO workplaces in the country.
So if you are planning to start your own company, you should consider having it in Angeles, Pampanga! It is simply referred to as a first-class highly urbanized city in the region of Central Luzon.
Seat Leasing in Angeles
BPOSeats.com has been in the industry for more than 4 years now and has already established 10,000 seats across 6 prime locations in Cebu and Pampanga:
Ayala ACC Tower, Cebu Business Park
i1 Building, 8th Floor Cebu IT Park
eBloc Tower 4, Cebu IT Park
Central Bloc, Cebu IT Park
JDN Square IT Center, Banilad Mandaue
GAGFA TOWER, 15th Floor Cabahug Street, Mabolo
Marquee Mall, Pulung Maragul, Angeles
For as low as $150 per month, you can now avail of our seat leasing service. Aside from getting your own private and exclusive office which you can access 24/7. You also get to enjoy a high-speed internet connection and free use of our meeting/conference rooms. We also provide our clients with brand new facilities and computers, professional office chairs, cubicle setup with sound control, 24/7 IT support and security.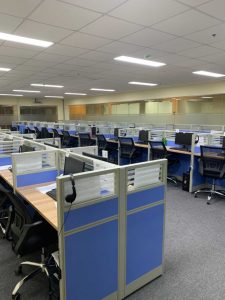 There really is no reason to not choose BPOSeats.com for your seat leasing needs in Angeles.  If you want to avail of our services or want to know additional information about the services we offered, please visit our website at bposeats.com or give us a call at 09159507909. You may also send us an email at amanda@bposeats.com