BPOSeats.com: Your Ideal Seat Lessor in Cebu & Pampanga 2021
---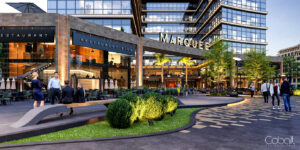 BPOSeats.com is your ideal seat lessor as it aims to create the best solution for BPO companies in Cebu and Pampanga who are in need of state-of-the-art facilities and the right manpower to start your offshore business in the Philippines today!
More and more of our BPO companies have entrusted our services as we help them become the prime of their business.
Find out how BPOSeats.com offer their reliable seat leasing solutions to your offshore business in the country .
THE FASTEST INTERNET CONNECTION UP TO 1000 MBPS
Having good internet connection is very important and critical when it comes to Call Center or BPO operations. Serving clients from overseas takes exactly that.
So you can run successful call center campaigns, providing serviced offices with sufficient bandwidth and a professional set up is very important.
That's why, BPOSeats.com offers triple internet service provider of 150 MBPS that you can request to upgrade up to 1000 MBPS.
Check out your quick access to virtual here.
24/7 IT and ADMIN SUPPORT LIVE 
BPOSeats want to ensure your team's technical and live support needs are well attended 24/7.
Hence, we offer free IT personnel and other maintenance services to help you with your teams' needs.
So, you don't need to hire another third-party providers that might add you more time delay and money!
FREE DAILY PROFESSIONAL CLEANING SERVICES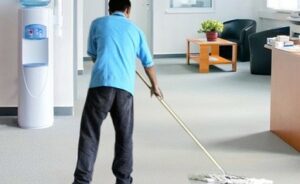 You want your team to work comfortably in the office at all times and to maintain focus on their jobs to get done.
So a professional office space that's well maintained for your employees' health and safety is our priority.
Post a notice in your door that your office to be cleaned up so our helpful staff will do the cleaning for you.
FREE TIME-TRACKER TOOL TO MONITOR YOUR TEAM'S PRODUCTIVITY
How do you track your team's working hours in the office?
Are you paying some software tools that only add to your overhead expense?
Why not try BPOSeats.com Time Tracker for free today?
BPOSeats.com continues to support offshore team to achieve time and resources efficiency by providing your ideal seat leasing options in Cebu and Pampanga.
We gather our team of experienced trusted partners to help you with office space, manpower and time-tracking needs.
So your remote teams in the Philippines can focus to deliver the results you expected.
Flexible Agreements for your seat leasing in Cebu and Pampanga
A monthly contract is available to provide most startups or growing offshore business flexibility.
Just tell us where do you need assistance and we BPOSeats.com is quick to offer your custom-made solutions for seat leasing / call center office.
Over 100 call center office for hire available and over 8000 seat leasing to choose from!
Thus, BPOSeats.com is your ideal seat leasing provider in Cebu and Pampanga today!
Learn More!
Affordable and Private Office for your Team in Marquee Mall, Pampanga
Seat Leasing – Best Option for Startup Companies in Cebu Philippines