Feel At Home Doing Your Business in Cebu With One Call From BPOSeats.com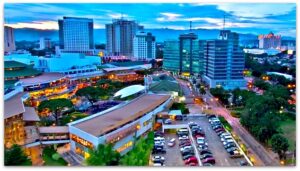 Doing business in Cebu is now easier and faster! So, if you have you been looking for a trusted local business partner to provide your workforce and office space needs, then
consider it done. 
Because you can now post job vacancy to its online platform~ applybpo.com  for free and your fully furnished and modern business office is now ready.
And with just one call, instantly feel at home doing business in Cebu with BPOSeats.com
Feel At Home Doing Your Business in Cebu With One Call From BPOSeats.com
Your trusted business partner in Cebu
You have been admiring diverse talents from Cebu to help you sell your product or service overseas. And your need for a reliable office, so you can gather your talents, is a prerequisite. 
Doing business in Cebu has never been easier now as BPOSeats.com offers its affordable and innovative solution for your talent search and office needs. 
We equipped each office or seat you lease with state-of-the-art facilities to complement your team's creativity and productivity engagement.
High-speed internet connection, PCs with upgradeable specifications, and free IT and administrative support 24/7. 
Choose your exclusive office in top areas in Cebu such as the Ayala Center and IT Park.
Feel At Home Doing Your Business in Cebu With One Call From BPOSeats.com
Reduced operating costs for startups and growing enterprises in doing business in Cebu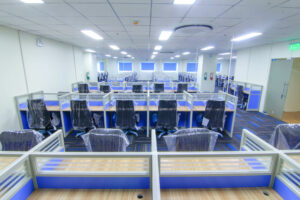 Diversity and flexibility are some of the core values of BPOSeats.com. 
Helping every local and foreign company's human resources and office needs by providing them affordable resources.
So they can quickly start contributing employment opportunities and development to the nearest community. 
Reducing your operating costs from the beginning is our goal as your business contributes to the growth of our local and national economy.
So talk to us. 
Where do you need help?
We offer affordable and customized solutions for you. 
Only 1-5 team members to start today?
No problem!
BPOSeats.com exclusive office spaces in Cebu craters from 1 to 2000 of your team members. 
Monthly agreements are available too, so you have all the flexibility to move away immediately if your business plans might change.
Also, offices for rent in Cebu are fully furnished and functional that you can also customize based on your team size and demands.
Move-in today with BPOSeats.com so your teams can start immediately!
Reserve your office space here!
Feel At Home Doing Your Business in Cebu With One Call From BPOSeats.com
Human resources need for your outsourcing team in Cebu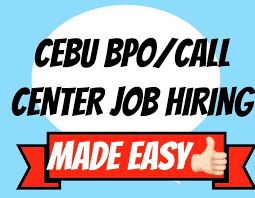 BPOSeats technology gives you the #1 platform for job applicants to post their video resumes online. 
So, your company can now seek exceptional talent from the Philippines to build your diverse teams for free!
You no longer have to pay for job posting platforms that don't fit your business needs. 
The video resume will save your business time and resources in finding unique talent to accomplish your project goals.
BPOSeats.com's most innovative technology solution gives you the flexibility and accountability that every talent you choose has a proven track record of getting the job done.
And if you want to take our business relationship to the next level, we offer the ultimate business solution in managing your human resources.
From screening to onboarding, we go through every process necessary to begin your business in the Philippines.
Our smart technology provides government documentation and regulations. 
Our in-house lawyer facilitates the legal documentation process of your onboarding talents.
So less hassle for you, and you can instead focus more on the most important part of developing a product or service, your culture, and people.  
Feel At Home Doing Your Business in Cebu With One Call From BPOSeats.com
Commitment to deliver top services for doing business in Cebu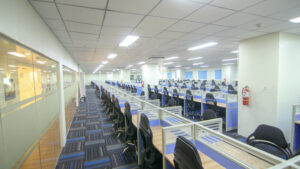 BPOSeats.com is a local entity operating in the country since 2016.
Started in Cebu City and now expands to Angeles City in Pampanga. 
Continuing our passion to offer affordable and innovative business solutions to manage your outsourcing operations in the Philippines. 
And for nearly a decade now, we have discovered the easiest, most efficient, and legal ways to do business in the Philippines.
And since 99% of our staff are locals, you can make sure you feel right at home as it involved the Filipino workforce in all aspects of your operation.
Related: Why You Need To Invest In Cebu
Feel At Home Doing Your Business in Cebu With One Call From BPOSeats.com

Conclusion
A mission is to help every investor in the country with everything they need. BPOSeats appreciates a great partnership with you.
As we understand, it takes knowledge and resources to start a business, especially in another place. 
But you don't have to go through the endless process to start a business in the Philippines.
And we offer our expertise in handling your workforce and office space needs because of your peace of mind and convenience matters. 
Share your plans with us. BPOSeats.com is one phone call away to provide you with cost-effective and personalized solutions for your manpower and office needs.
And because you're in the Philippines, a country renowned for its hospitality, you're H O M E!
Feel At Home Doing Your Business in Cebu With One Call From BPOSeats.com
Diversity, Flexibility, and Accountability from BPOSeats.com
Learn More!
Happy Employees at Cebu Progressive Business Outcome for You
https://callcenteroffice.bposeats.com/2021/04/24/seat-leasing-work/