Free Global Team Online Platform From Philippines To Africa
---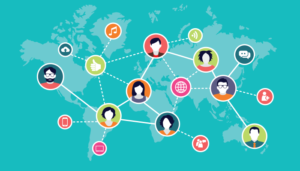 Quickly gather for free your next global team from the Philippines to Africa by using BPOSeats.com innovative technology solution in hiring your next exceptional and dedicated workforce today!
An innovative response to mitigate economic recession
When COVID-19 came out, people who have already worked in the comfort of their home have made it more favorable than others who have just adapted to the organization of the home- office.
Indeed, the pandemic has proved to us that remote working is not just a luxury, but a need to thrive and survive in the industry.
Since it has forced thousands of businesses to close offices, we send employees to their homes carrying computers and accessories to continue working.
This was an excellent movement to adjust to the pandemic as health and safety measures are placed to the highest priority.
Although there have been many adjustments made from working from home your employee's efficiency could have been improving every day.
We may or may not have a choice, but it is essential to adapt and thrive in any difficult situation that requires our attention.
You remain firm in your quest to continue serving your target audience, despite financial difficulties and losing some of your excellent employees.
And you might have thought it was difficult to replace one of those employees who had a tremendous impact on your business.
However, it might be a good idea to look on the other side of the world as there are actually hundreds of these proven talents who can offer you the service you need.
Free Global Team Online Platform From Philippines To Africa
The traditional and expensive way to hire global team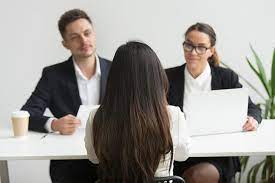 Your human resources team finds talent in a certain place where your activity belongs.
First, you post a job, and then after a few days or weeks, you start collecting substantial resumes.
Secondly, your team sorts applications received by scanning what's on the candidates' resumes, which takes a lot of your time.
Third, call them for an initial interview.
Fourth, sort the candidates interviewed, one of whom gives the most appropriate answers to your not-so-simple questions.
Of course!
Finally, post the vacant post again because no one qualifies.
Is that another valuable time well spent?
Probably. That's part of the business, right?
Right!
Let's make this easy for your team.
BPOSeats offers your company our exclusive online platform that applicants use in searching for jobs.
Exceptional talents publish their resume videos on the platform while waiting for you to tap on them.
Then all you have to do is schedule an online meeting with them at your convenience.
Free Global Team Online Platform From Philippines To Africa
You will no longer publish job ads on any platform that even requires you to pay!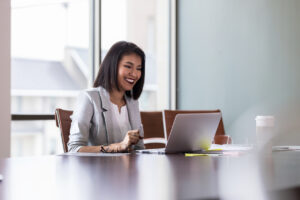 Because your company can create global talent wherever you are in the world today.
And whether you provide customer support, technical, or professional, there's always a skilled workforce available to work with you 24/7.
The digital revolution pivots the global workforce to become accessible as our Job Board allows you to associate your companies with the specific skills needed to achieve the project's goals.
BPOSeats understands the importance of finding the right talent to help you achieve your project objectives to continue serving your customers.
For this reason, we have developed the software as a solution (SaaS) to provide you with these different talents coming from Asia and Africa that have proven to provide your customized solutions according to your preferences.
Assess talents' online resumes as they record their answers in 2-3 minutes to at least 10 predefined human resources questions.
Free Global Team Online Platform From Philippines To Africa
It also includes education, relevant skills, and experience, language proficiency, expected salary, among others.
Schedule a call in them once you have chosen the right one that has the skills and qualifications you perfectly need.
Whether you're looking for software developers, software testers, quality assurance analysts, sales and digital marketing strategists, you can rely on our unique Job Board.
Content writers, graphic designers, virtual assistants, sales, IT, accountants, payroll assistants, are also available to become your full-time employees to work on your specific projects.
This is the most efficient way to find diverse talents to help you realize your projects. Less time and resources are needed for you to start getting your next sprint.
Free Global Team Online Platform From Philippines To Africa
Transparency and accountability ensured from your remote team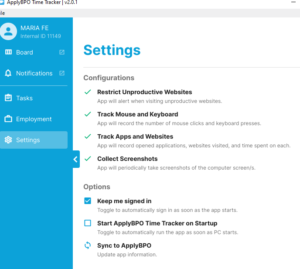 BPOSeats' Job Board is one of our unique technologies that provide flexibility and accountability to your future employees.
Professional communication takes place in a FORUM where each member is motivated to offer something unique to the table.
Our primary goal is to offer you the best options for solutions that you can select from depending on your business needs and priorities.
Although the talents are remote, our technology assures you that the chosen talents have their 200% commitment to work with you until the project's completion.
Free Global Team Online Platform From Philippines To Africa
Because they will work under our corporate umbrella using our accountability tools that track the creativity and productivity of their deliverables.
We collect random screenshots from their work computer screens, count keyboard presses, and restrict websites such as social networks that are only hurting their focus and outputs.
Accountability is extremely important to us because that is what we believe that everyone should practice at all times.
From our leaders to team members, this is one of the fundamental values that we offer to our trusted partners to build a strong and harmonious relationship now and in the long term.
Because our partnership is more than just business.
Free Global Team Online Platform From Philippines To Africa
Conclusion
Free Global Team Online Platform From Philippines To Africa
BPOSeats.com empowered team is constantly looking for ways to disrupt normal.
Thus, you can now reduce the cost of your time and resources in search of global talents.
Now it is the easiest way for your company to build global teams.
Video CVs ease the time and resources to find various talents from the Philippines to Africa.
And with the flexibility and accountability of BPOSeats' technology, this is the ideal time to harness this power of the digital revolution that helps move your operation from the traditional to an innovative and sustainable technological solution.
And because of this convenience, your global team from the Philippines to Africa can now create your next map showing you where to look for other places to grow your business today!
Free Global Team Online Platform From Philippines To Africa
Learn More!
https://callcenteroffice.bposeats.com/2021/04/14/one-powerful-tool-to-survive-your-business-in-the-pandemic/