BPO Recruiting doesn't need to be so difficult!
With BPOSeats.com, we have helped 100s of businesses get started in Cebu.  Since we have the best seat leasing options in Cebu – 100s of customized 24/7 exclusive offices – we have been the #1 choice for seat leasing in Cebu for years.  Through our expertise, getting the right facility isn't hard.  But the next step is filling your new operations with agents.
We have solved recruitment.
Recruitment in the Philippines wasn't always easy.
While there are lots of great agents willing to work, seeding through all the available applicants can be tough.  Imagine a platform that did all the work for you?  Imagine a platform that interviewed and filmed 1000s of agents for you.  That put together videos allowing you to select top-notch talent for your BPO direct from the comfort of your home?  This is the future of BPOSeats.com.  With our new recruitment hub at APM Mall, Cebu City, we are changing BPO Recruiting forever.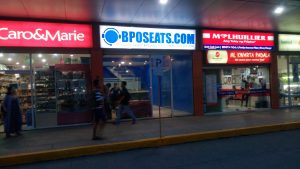 Our new service will include:
1000s of filmed agents ready to work for you
Each applicant filmed having a professional HR conducted interview
Notes/scores from our HR on each prospective talent
Each agent will have the ability to name their salary and desired position
Features to allow you to negotiate the perfect salary for your agents
You won't ever need to worry about recruitment again, BPOSeats.com has solved BPO Recruiting forever
It really will be that easy when you work with us.  We're so confident that we are offering the next great solution to the BPO world that we opened our own recruitment hub in APM Mall, Cebu City as our first premium recruitment facility.  We will be asking agents from across Cebu to come in, conduct their interview, and line up for your next available jobs.
With BPOSeats.com, its not just about seats.  We invest in the next levels of value to bring your business to where you need it to be.