Call Center Seats Cebu
Are you ready to expand your business and take it to the next level? Now is the time to take action.
BPOseats.com can help you in your company's journey from where you are to where you want to be.
How?
BPOseats is Cebu's premiere option for call center OR BPO seat leasing. The offices can bu built to your exact specifications. Do you need a giant executive office with privacy? No problem? Do you want to maximize the space and get the most number of agents crushing the phones 24/7 – easy peazy.
BPOseats handles a versatile portfolio of BPO clients. From small operations to large operations in a wide variety of industries, BPOseats.com can handle it all with a big smile.
One of the advantages that BPOseats.com offers is the personal touch. BPOseats.com will work very closely with you to ensure that you are taken care of. There are a few ways BPOseats accomplishes this – the owner of the company, Amanda, is always just a phone call away – meaning much better customer service for you, the client.
Also, BPOseats.com helps clients out with Human Resources – especially recruiting talent to skyrocket your business to the stratosphere in no time flat!
Call Center Seat leasing in Cebu couldn't be easier! BPOseats.com has very flexible packages and the best prices around. Feel free to get in touch with BPOseats – and we can present to your our offer.
Call Center seat leasing can be as simple as booking a hotel room. We can provide everything that you need to get going – furnished office space, desks, tables, computers, headsets, lightning fast redundant fiber internet, human resources for any of your needs. Expanding/ outsourcing your business couldn't be easier or more cost effective. Call Center Seats made easy.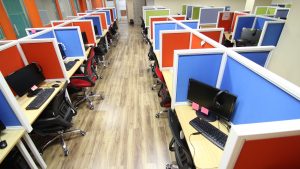 Please contact us to get started on your journey today!
prem@bposeats.com
+63 915 822 8222