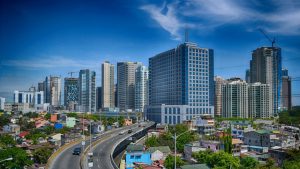 BPO Seats in Cebu – How to WIN at everything!
Renting BPO Seats in Cebu, Philippines is a very attractive offer for the following reasons:
1. It's EASY – with BPOseats.com
2. LIVABILITY – Cebu is a Great place to live
3. WORKFORCE – Huge talented workforce
Let's look a bit closer at the list above and see why BPO owners are opening up operations in Cebu, Philippines in record numbers.
BPO Seats in Cebu = EASY
It's never been easier to outsource your business to the Philippines. BPOseats.com will answer all of your questions and get you started with your operations very very fast. If you say that "you like to move fast" then you are in the right place. BPOseats.com will help you find or custom build the office space to your exact requirements in Cebu, Philippines. The prices are easy too – easy on your company's expense reports. BPOseats offices can be rented completely furnished with tables, desks, cubicles, Computers, headsets, and of course the fastest internet in the Philippines. It's easier to set up with BPOseats.com than it can be to book a hotel room. The owner will work directly with you to ensure that you have a pleasant leasing experience. It's really that easy.
BPO Seats in Cebu = LIVABLE
Cebu, Philippines was voted Conde Nast Traveler magazine's #5 Island in the entire world in 2016. Why? Cebu is a world-class tourism hub. Cebu has it all: white beaches, scuba diving, island hopping, waterfalls, mountains, fine dining – you name it! Anything you are looking for in Cebu to relax from your hard work, you are very likely to find it. Also, if you are ever in Cebu and want to take your staff for an outing – there are dozens of fun options. Waterparks, restaurants, bowling, lazer tag – the city is your oyster.
BPO Seats in Cebu = WORLD CLASS WORKFORCE
Cebu, Philippines is home to many great college and universities. As such, there is a thirsty workforce of fresh graduates to attract to work for companies. The supply is abundant and high-quality and the value is impossible to beat. The Cebu workforce advantage is a combination of many factors: excellent english, happy-go-lucky attitudes, willingness to work hard for very reasonable rates ($600/ month is more than most BPO agents earn in Cebu). BPOseats.com can help your company with recruiting and building the dream team you need to meet your business objectives.
If you would like to get started right away, give us a call (or an email)…
We would love to hear from you!
prem@bposeats.com
+639158228222