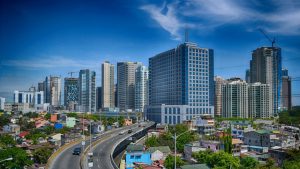 Office For Lease – Company X: Journey To Massive Growth
Meet Company X
Company X sells magazine subscriptions through telemarketing. Company X is a young, Chicagoland small enterprise. The owners are looking to expand operations as each new sales agent they hire and train adds to the company's profitability without fail.
Challenge
They challenge that Company X is facing is that the cost of hiring and training staff is raising every year with the cost of living increasing and inflation in the Chicago suburbs.
Opportunity
Company X has been considering outsourcing offshore to the Philippines to reduce costs while maintaining the same standard of service. The operations manager, John, of Company X researched quite extensively for a solution and found BPOseats.com online.
Office For Lease
BPOseats.com has a very attractive offer since it is a one-stop BPO shop based in Cebu, Philippines. They offer offices ready to lease with customization and fitted with desks, computers, air-conditioning, lightning fast internet – the works – with the best rates in the country.
HR Solution
BPOseats.com also offers HR solutions – from Recruiting to Payroll. In fact, their innovate system of recruiting saves the Company X's management staff significant time and money. By screening applicants and having a first interview completed virtually on BPOseats.com – countless hours are saved by every party involved. It's truly a win-win.
Moving Forward
Company X is sold on the value proposition that BPOseats is offering. The operations manager calls BPOseats.com and gets the owner, Amanda on the phone right away and is immediately impressed with the personal touch and care provided to him.
The operations manager, John, decides that he want to start out with a Cebu, Philippines based team of 20 agents. He is able to pick them from BPOseats' large talent pool – based on their extensive online profiles.
John, trains an operations manager to oversee the Cebu, Philippines office. The office starts very smoothly and John immediately decides to scale up the Philippine operations.
Company X's profits increase 100 year on year and everyone is thrilled with their decision to take it to the Philippines.
If you are ready to catapult your company to the next level by outsourcing to the Philippines, contact us right away.
prem@bposeats.com
+63 915 822 8222