Just started up a new business and looking for an office to lease?
More than four years of age and with 4000 available seats in Cebu City spread across four distinctive areas, BPOseats.com has situated itself to be the #1 BPO Solution, Call Center Office, Serviced Office and Seat Leasing choice in Cebu, Philippines by giving our customers the most exceedingly experienced, devoted staffs combined with our pristine PEZA certified offices that uses  just the fastest 100mbps+ FIBER OPTIC Internet Connections available at the most reasonable cost.

What BPOSeats can offer to its clients:
Office Space Rental 
Seat Leasing
Call Center Office for Lease
Office Hire
Payroll and Business Creation
Recruitment and Staffing
Technical Support
Virtual Assistants
VOIP Services
What set us apart from other seat leasing companies is that we create unique offices based on what your wants and needs. We don't do "shared" floors  or co-working style offices. All of our spaces are built out to be exclusive 24/7 managed offices for our clients.
We have highly experienced and professionally trained employees that are ready to execute any BPO related needs.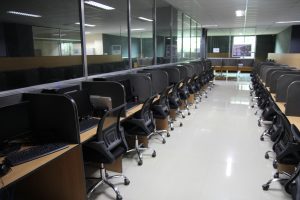 The following are beneficial to our clients if they decided to avail our services:
100mbps+ FIBER OPTIC Internet Connections
Computers with Powerful Specifications
Large Flat Screen Computer Monitors
Professional Office Chairs
Workstations
Desk with Sound Dampening Carpeted
IT Technical Support
24/7 Backup Generators
24/7 Security Guards
Professional Custodial Services Cleaning Facilities
Air-conditioned rooms
Feel free to contact us to discuss how we can help you with your seat leasing needs.
+639159507909