Call center seat leasing is a growing business trend in the BPO industry. Various firms in Business Process Outsourcing (BPO) business prefer this set up due to its flexibility and efficiency.
If your looking to start your own call center or expand with your current one, seat leasing is a viable option for your growing business. Call center seat leasing is a perfect deal for any company concerned with their budget for acquiring space.  Your office space can be set up at a much lesser time.
Call centers in Cebu have been progressively expanding. Thanks to the modern technology and the excellent business environment Cebu has to offer. In order to get a larger piece of the BPO market, a fresher concept and a more valuable method in acquiring your own office have been developed.
Seat leasing service recognizes the need to utilize call center seats in a recurring time period. As campaigns come and go, flexibility in acquiring a certain number of seats provides cost-efficiency.   Enhance business operations and let your seat leasing option adjust to the company's current needs. Small to medium-scale BPO centers are at a better advantage when taking up a seat leasing option.
Cebu ranks as one of the most developed provinces in the Philippines, with Cebu City as the main center of commerce, trade, education and market in the Visayas. In a short span of time, it has transformed into a global center for shipping, furniture-making, tourism, business processing services, and heavy industry.
Cebu is likewise a perfect location for aiming experts from surrounding big islands. Cebu produces a large pool of potent talent yearly. Knowledgeable experts of the field are always present. This talented workforce  are extremely competent and capable in any outsourcing function. Stakeholders can be assured of an efficient operation derived from an excellent quality of output.
If you want to establish your service in Cebu, choose BPOSeats.com.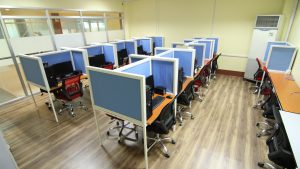 BPOSeats.com is Cebu's #1  BPO Solution, Call Center Office, Serviced Office and Seat Leasing option.
Leave a message in our Contact Us section to know more about the advantages BPOSeats.com can offer.