Why It's Better To Have Your Own Exclusive Office Space?
Having your own exclusive office space is better than shared office. You have more privacy and space which can lead to higher productivity.
When you rent with BPOSeats.com, you have a dedicated CPUs in your own private office. You will have the personal privacy you desire. You and just you will utilize your computer system, you do not need to stress over logging out to the computer or stress over some unsaved work.
Having a pleasant workplace is nice.  With BPOSeats.com, we customized your space with your preferred style. You can even bring your own personal things and have them put up in your own special workplace.
Think about your people. You should get a whole workplace for them. For example, if they don't seem like going home and just wish to remain a little longer, they can stay. Since nobody is hurrying to utilize your workstations, they can freely use the internet after shift.
Security is very important. With BPOSeats.com, you are assured about it. With an exclusive office space you can control who comes in and out  because you solely have the key to your office.
Another reason why it's better to have an exclusive office space is you get more for exactly what you planned on. Here at BPOSeats.com, you get a lot of FREE.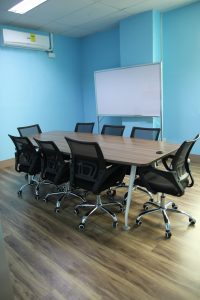 Free use of training room
Free use of meeting room
Free use of conference room
Free parking
Free water
Free electricity
When you have your own exclusive space, you get to make your very own rules and regulations.
Sounds interesting, right?
To know more about our service, please leave a message in our "CONTACT US" section or email us at amanda@bposeats.com.