The MOST Outstanding Call Center Seats in Cebu
When selecting a call center seat leasing alternative you need to bear in mind of a great deal of things to land and select the most outstanding one. Seat Leasing is now the very best alternative for SMEs enterprises that wished to run their own service here in Cebu.
It is the best and most hassle free option for them to startup their own scale of companies. In this growing service in a really competitive market, many companies are somehow on a competition to be the most outstanding and remarkable seat leasing business in Metro Cebu.
Developing your very own business empire implies likewise going through a lot of issues simply to obtain whatever grounded. From hassle free places, handling expenses and to obtaining the best individuals for the task appears so desperately discouraging.
BPOSeats.com – SEAT LEASING KING OF CEBU
Over four years old, BPOSeats.com placed itself to be the #1 BPO Solution, Call Center Office, Serviced Office and Seat Leasing option in Cebu, Philippines. We provide the best exclusive 24/7 managed workplace in the country. We currently have 4,000+ seats available throughout four PEZA accredited facilities in various places in Cebu.
GAGFA Tower
JDN IT Sqaure
ONael Capitol Building
Ayala ACC Tower
We provide you a workplace that will permit you to run right there then that does not have actually "shared" environments with other businesses. This permits you to concentrate on the workflow of your company. We make sure you get a 100% complete satisfaction on the services that you get from us.
BPOSeats.com Seat Leasing Features:
100 DUAL MBPS LINE (Rise and PLDT)
Brand New Facilities and Computers
Office Chairs
Cubicle Setup with Sound Control
Aircon
24/7 Security
24/7 IT Support
Electricity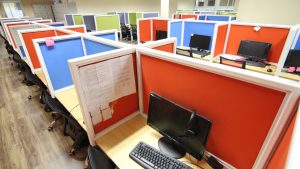 Please contact us if you would like to know more about our call center seat leasing services!