Seat Leasing at BPOSeats.com
We at BPOSeats.com, are proud to present ourselves as the leading seat leasing provider in Cebu. With our total established facilities that consists of a robust IT support and versatile rates for our seat leasing choices, our clients are very happy with our service.
GET TO KNOW US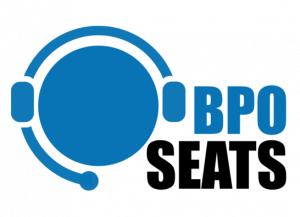 BPOSeats.com has been in the industry for more than 4 years now. We already established 4,000 seats across 4 prime locations in Metro Cebu: GAGFA Tower in Panadait Mabolo, Ayala ACC Tower in Cebu Business Park, JDN IT Center in AS Fortuna Banilad Mandaue and ONael Capitol Building in Osmeña Boulevard.
What sets us apart from our competitors is that we create individualized exclusive spaces for each of our clients. From 6 seats to 1000, we create unique offices that you can operate privately inside, without being on a "shared" floor with other campaigns or businesses.
For our primary seat leasing venues, all our facilities are brand new and highly professional. We uses only the newest technology, highest quality equipment and office materials in all our business solutions.
BEST SEAT LEASING RATES
BPOseats.com has many flexible options and will always deliver the best services available with the absolute best pricing. Our seat leasing rates starts at $109 per month for a 24/7 exclusive access to your station. Our rates are cheaper than other providers who do shared environments.
FEATURES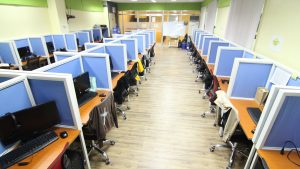 Brand New Facilities and Computers
Office Chairs
Cubicle Setup with Sound Control
Air conditioned Office
24/7 IT Support
Free use of Electricity
BEST INTERNET CONNECTION (100mbps+ Fiber Optic)
OTHER SERVICES OFFERED
Office Space Rental
Call Center Office for Lease
Office Hire
Payroll and Business Creation
Recruitment and Staffing
Technical Support
Virtual Assistants
VOIP Services
We provide the best service possible, at the best price imaginable. Why would you look anywhere else?
CONTACT US TODAY!