How Beneficial is Seat Leasing for BPO in 2020?
Running a business especially in a BPO industry suggests costs important time and resources, from the recruitment of qualified people to staff member management, and the expediency of really running an organization. These also include leasing an office, paying for energies, and buying quality devices.
Luckily, BPOSeats.com offers seat leasing solutions. This option will avoid all these tiresome duties and focus exclusively on handling their company.  The excellent feature of this option is that business is getting more than simply real seats and workplace. The entire bundle consists of other crucial things needed in organization operations like internet connection, cubicles, chairs, and so on.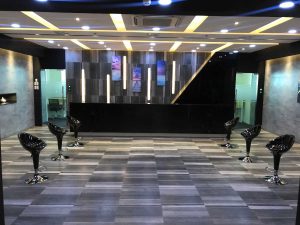 BEST PROVIDER IN THE COUNTRY
BPOSeats.com is probably the best BPO Solution, call center office, serviced office and seat leasing provider in the country. We provide our clients with the benefit of having the ability to lease on a monthly basis for as low as $130 per seat monthly, without sustaining the expenses connected with refurnishing their brand new workplaces and re-installing other needed workplace facilities.
We have many flexible options and will always give the best services available with the absolute best pricing in the Philippines and currently has 10,000 seats across seven different locations:
Ayala ACC Tower Center Cebu
i1 Building, 8th Floor Cebu IT Park
eBloc Tower 4, Cebu IT Park
Central Bloc, Cebu IT Park
JDN Square IT Center Banilad, Mandaue City
GAGFA TOWER, 15th Floor Cabahug Street, Mabolo
Marquee Mall, A. Gueco St. Angeles, Pampanga
If you want to know more about our services, please do not hesitate to give us a call at +639159507909 or email us at amanda@bposeats.com