Angeles City is the best location to begin your BPO business in Pampanga.
There are countless reasons you ought to begin seat leasing in Angeles Pampanga and as much as we want to mention everyone there's simply too lots of, so let's begin with a couple of excellent reasons that you must establish your BPO here.
Angeles City is a 1st class highly urbanized city in the region of Central Luzon, Philippines. Aside from that, many Filipinos here are amazing individuals to deal with as they are likewise multilingual.
Exactly what makes BPOSeats.com the most competitive seat leasing provider? We are spread over seven places across Cebu and Pampanga. So if you need to transfer to a much better fit for your staff members' needs, then we have options for you.
Ayala ACC Tower Center Cebu, Bohol Street, Cebu Business Park
i1 Building, 8th Floor Cebu IT Park, Jose Maria del Mar St, Apas, Cebu City
eBloc Tower 4, Cebu IT Park, Jose Maria del Mar St, Apas, Cebu City
Central Bloc, Cebu IT Park, V. Padriga St, Cebu City
JDN Square IT Center, P. Remedio Street, Banilad, Mandaue City
GAGFA TOWER, 15th Floor Cabahug Street, Mabolo
Marquee Mall, A. Gueco St., Pulung Maragul, Angeles
When it comes to seat leasing, we begin at $130 per seat aside from having the least expensive rate we also have the finest centers and there is more we construct customized office to your specs: Managers space, HR space, a Conference and Training space and you get 24/7 gain access to.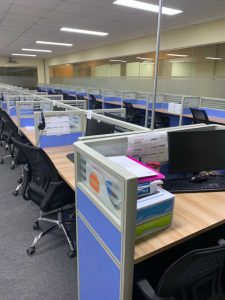 Too excellent to be real?
That is exactly what the majority of our clients believed till they chose and came to make the most of our services and have actually been with us since we began.
Contact us today and never ever need to fret about seat leasing anywhere else!