Seat Leasing and Office Space Rental Alternatives in 2020
When a BPO company is simply beginning and is aiming to lower the expense of establishing as much as possible, Seat leasing is a method that's best for you. It enables you to focus and invest more of your capital into significant things instead of investing a lot in facilities. You get to concentrate on the needs, while still guaranteeing that other facilities are properly offered without needing to invest the primary capital on them.
In case you had no concept, a few of such workplace facilities that business lease are seats, desks, as well as office. There are seat leasing businesses that'll happily offer all the facilities, in addition to devices that you have to ensure that your operations run effectively, and beneficially.
Businesses like BPOSeats.com goes even more and beyond with the services they provide. For as low as $130 per seat monthly, you'll get to enjoy:
100 MBPS Fibr Optic internet connection
Free use of meeting/conference rooms
Brand new facilities and computers
Professional office chairs
Cubicle setup with sound control
Security
24/7 IT support
Facilities and its Locations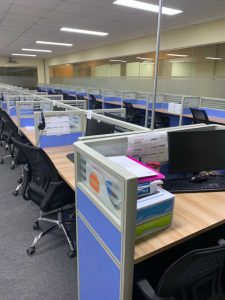 Our PEZA accredited facilities are extremely hassle-free for you and your personnel. We are located at different locations in Metro Cebu and Pampanga:
eBloc Tower 4, Cebu IT Park
Central Bloc, Cebu IT Park
ACC Tower, Cebu Business Park
i1 Building, Cebu IT Park
GAGFA Office, Panagdait Mabolo
JDN Square IT Center Office
Marquee Mall, Angeles Pampanga
Seat leasing or office space rental options are quick ending up being a need as a suitable, economical workplace set-up for a lot of foreign IT, and call center business nowadays.
To know more about the services we offered, please don't hesitate to contact us through:
Mobile: +639 159 507 909
Email: amanda@bposeats.com