Call Center Old Myths Busted
Each applicant has their own expectations of the call center industry. It might be the competitive package they always thought about, the working environment of agents especially that most of the operational time covers the graveyard shift or the wrath of irate customers. To give light on this regard, here are some of the myth-busting facts for those who are planning to take the call center career path.
English fluency is a must.
Most of the time, call center companies recommends to have an exemplary English speaking. But in practice, minimal fluency of the language is also being credited. One of the factors to be considered is comprehension. Speaking with the clients not only needs the delivery of the words or how flowery it may be but rather on how quickly an agent could address customer complaints. After all, callers are here to have their issues solved.
All accounts are being handled on the graveyard shift.
Different accounts, different time zones, and different clients. These are some of the factors that influence the covered shift of an account. The clients calling from the opposite end of the world would usually demand a "night shift account". Moreover, there is also now the trend of the "work-life" balance in which some of the companies consider the day shift accounts together with weekends off.
Call Center's career is a luxurious path.
Each job has its own perks and advantages. In the call center business, luxurious packages always come with a price. Agents should speak with their performance more than their words. To meet their quotas, the attitude needed to stay on the industry, are all enhanced through training. As a reminder, for as long as you put value in the market no matter the industry, the incentive is always sure to follow.
AT A GLANCE: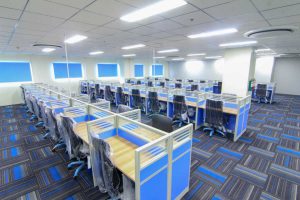 BPOSeats.com is the #1 BPO Solution, Call Center Office, Serviced Office and Seat Leasing option in the Philippines. Facilities, equipment, space modifications, cleaning services, internet, equipment, technical support, and even electricity are provided for a low monthly rate.
To avail of the most competitive package in terms of seat leasing. Feel free to reach us out on the following:
Website: https://bposeats.com/
Mobile: +639 159 507 909
Email: amanda@bposeats.com