Passive Income for Call Center Agents In Philippines.
BPO Companies most of the time offers a competitive salary for employees. Most of the time they exceed the expectations of applicants when compared to other local companies. However, whether we like it or not, there are times that expenses break our bank and we are left without savings. For this 2020, here are some of the passive income ideas that you might be interested in.
Truth be told, some of these sideline ideas to make some extra money requires financial planning. However, the following ideas pay even more compared to traditional bank account savings.
Modified Pag Ibig – II Savings
If you have the traditional banking experience, MP2 savings is one we recommend to invest into. Basically, MP2 Savings is a special savings facility with a 5-year maturity, designed for Pag-IBIG Fund members who wish to save more and earn even higher dividends. As of 2019, their MP2 program offers up to 8.11% interest annually. What makes it better is the compounding interest that comes with it. That means that your earnings from the interest add up to your present savings as well.
Cooperative Investing.
This is usually purchased by OFW's but is open for everyone. Cooperative investing is similar to the stock market's "Buy low, sell high. The main advantage of cooperative investing is that brokers on cooperative investing do not have hidden charges and fees. All the proceeds are being put into the cash flow of the cooperative itself. For example, you want to invest a total of Php. 5,000.00 to the company, the broker would invest it wisely to stock market products i.e. JFC, RBS, etc.  More or less, the gains from this are dependent on market performance. Colayco Foundation is one of the most reputable cooperatives up to date.
AT A GLANCE: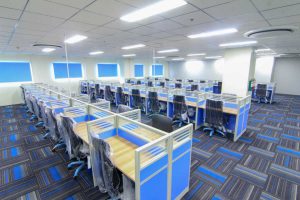 Whether you want to start your call center career or to hustle your business, BPOSeats.com offers a competitive package in terms of seat leasing services. For more details, feel free to reach us out on the following:
Website: https://bposeats.com/
Mobile: +639 159 507 909
Email: amanda@bposeats.com