Call Center Inbound Accounts and services.
For service-oriented people, inbound accounts in a call center are a haven to showcase their skillset and talent. Not only that it prioritizes providing good customer service but it is also a good training ground for newly hired agents. To boil it down to the basics, here are some of the areas that cover the inbound accounts.
Troubleshooting
Have you experienced having your Internet service provider down or your phone jamming up network signal and have no idea what came up wrong? Well for most people, calling the customer service is the first step to make, and once you've reached them out. Agents for the inbound accounts are the ones tasked to resolve these issues. They strive to serve the clients well as they serve as the representative for the company after all.
Follow up service
Let's say one of your favorite colors would be blue and in the meantime, you purchased a bag online that is designed as a galaxy. However, as the delivery guy comes up at your front door, you received a black instead. Fret no more, because inbound agents would take care of your trouble for you. Whether you want to replace it for the right color or have a refund depends on the terms and conditions. But the good thing is we have the most competitive agents to provide assistance.
FAQ's
Technical jargons are often times boring. Let's face it, there is a number of clients who wouldn't even dare to read the terms and conditions they are in. Now, in the face of confusion, inbound agents are there to accommodate FAQs as well as other queries you might find troubling. Don't know the process on how to lump sum your contributions for a financial cooperative? Confused on the critical illness your health insurance accommodates? Well, inbound agents also specialize in this kind of concern.
Want to start up your call center experience and have no idea where to head?
Well, BPOSeats.com has various clients that would like to take interested applicants like you. Feel free to visit us on our following sites:
JDN IT Square, AS Fortuna, Mandaue
GAGFA Tower, Panagdait, Mabolo
Ayala Center Cebu Tower, Ayala Center Cebu
Block I1, IT Park, Lahug
Ebloc 4, IT Park, Lahug
Marquee Mall, Clark, Angeles, Pampanga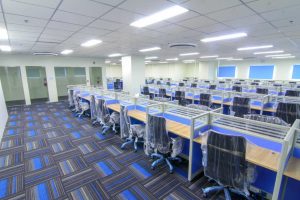 Our recruitment team would be glad to help you on your journey to the BPO World!
For Cebu applicants: cebujobs@bposeats.com
For Pampanga applicants: pampangajobs@bposeats.com