Call Center Secrets on Getting Hired in Philippines.
Berlitz's exam, face to face interview with the client, and recorded interview are some of the terrifying struggles that some of the call center applicants encounter. But did you know that there are some of the tips everyone could use to increase their chances of getting hired?
Keep yourself organized
Some of the employers look after the way you articulate yourself, your thought and your answers. By keeping yourself organized, it enhances your articulation and your answers are all set up. Contrary to popular belief that words matter; The thought and presentation always trump the vocabulary. After all,  you are getting hired to fill in the need of the company.
Confidence
One prime example of this is answering without worrying if your grammar is right. Most of the time, employers don't often check what you are saying but instead, check on how well you deliver and how sure you are with your thoughts. It shows up that you are firm and could stand in when things go south for the company.
Be polite and honest as possible
Should I answer this? I think it might be better if I would keep the best version of myself and to hide what is the worst in me. These are some of the thoughts every applicant faces during their interview. Lying to the company not only shows a reflection of yourself but could also taint your future relations with your colleagues. So the best way to build your self is, to be honest with the employer.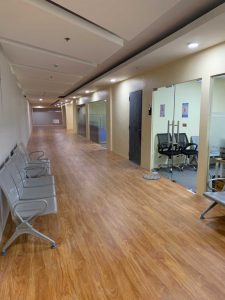 Whether you are looking to start your BPO career or to avail of the most competitive package in terms of seat leasing. Feel free to reach BPOSeats.com: Philippines' one of the biggest seat leasing company:
Mobile: +639 159 507 909
Website: https://bposeats.com/
Email: amanda@bposeats.com
Recruitment: https://bposeats.com/