Seat Leasing Upgrades for your BPO in Angeles and other cities.
Regardless of the business, an upgrade is always an option for different companies. Either for the technology, utility, business process or to our human resources, we always strive to give the most competitive package to our clients.  As for seat leasing, here are some of the upgrades we provide to make sure you and your company focus on the most important facet of your businesses.
Lounge Area
You are not in a coffee shop, not in a vacation house along the mountainside and definitely not in a 4-star hotel. You are staying in a seat leasing company offering the environment fitting for aesthetic lovers. Just as we would like to improve our package, our lounge breeze the smell of flowers while having the soothing lights perfect for you to relax or to read the book of your choice.
Fiber Optics Internet Connection
In the business of outsourcing, every minute of system down is line up with a profit down. This means that your company will not be operating at an optimal level of reaching its goals. To avoid this kind of scenario, BPOSeats offers the most competitive and up to date fiber optics internet connection just to make sure you don't have any trouble with your business operations.
Sourcing Made Easy
With BPOSeats.com, aside from the seat leasing services, we also address this issue by providing your recruitment needs with over a thousand applicants on our database. You could choose the talent that would mostly fit your standards.
Sourcing for an agent? Starting for a company and you are looking for back-office personnel to look for your paper works and administrative task? We have you covered.
Our recruitment team vigorously targets applicants that would suit your recruitment needs and what makes it more amazing is we wouldn't charge it on your bill.
Availing on our services not only puts out the stress on your recruitment needs but also lighting up your financial expenditures as well. Expenses that build up on your alternative solutions might be used on other projects like improving your compensation plan, travel package for your best employees, utilities and more.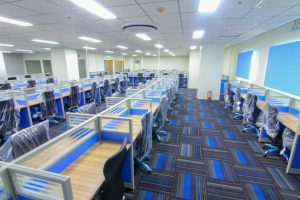 BPOSeats aims to be the top 1 seat leasing provider in the Philippines and one step to accomplish our goal is to give our clients the most competitive package they deserve.
Mobile: +639 159 507 909
Website: https://bposeats.com/
Email: amanda@bposeats.com
Recruitment: https://bposeats.com/