Seat Leasing and BPO Myths Debunked
Some of the business startups have their own expectations of the Seat Leasing services. There are rumors that it is more advisable to stick with the traditional leasing office spaces. While there is also a number of people who say that it is more economical to buy your own property. To settle things properly, here are some of the facts for everyone about the nature of this service.
Too expensive
Seat leasing is one of the innovation when it comes to the renting business. Is it expensive? Frankly speaking, it is a no-no. This kind of service ultimately eradicates your problem when it comes to the facilities. The need to hire for personnel to keep your offices maintained, the expenses that come with the amenities your employees need to survive their daily grind – these are some of the expenses that won't bother you once you've availed for leasing seat services.
In addition to that, renovation, building improvement and leveraging skilled workers take too many resources on a company. Thankfully, seat leasing services take care of those problems so each and every client could focus on their other expenses/ investments.
Seat Leasing is only good for outsourcing companies
Regardless of the nature of your business, seat leasing not only helps our clients with their need for facilities but also by decongesting the number of traffic in crowded areas. For over a thousand seats available on our facilities, this number also helps to create a number of jobs.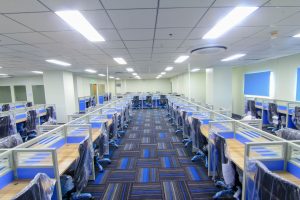 With BPOSeats.com, aside from the seat leasing services, we also address this issue by providing your recruitment needs with over a thousand applicants on our database. You could choose the talent that would mostly fit your standards.
BPOSeats aims to be the top 1 seat leasing provider in the Philippines and one step to accomplish our goal is to give our clients the most competitive package they deserve.
To avail of the most competitive package in terms of seat leasing. Feel free to reach us out on the following:
Website: https://bposeats.com/
Mobile: +639 159 507 909
Email: amanda@bposeats.com
Recruitment: https://bposeats.com/