$209 Per Seat For 24/7 Exclusive Office In Ayala Center Cebu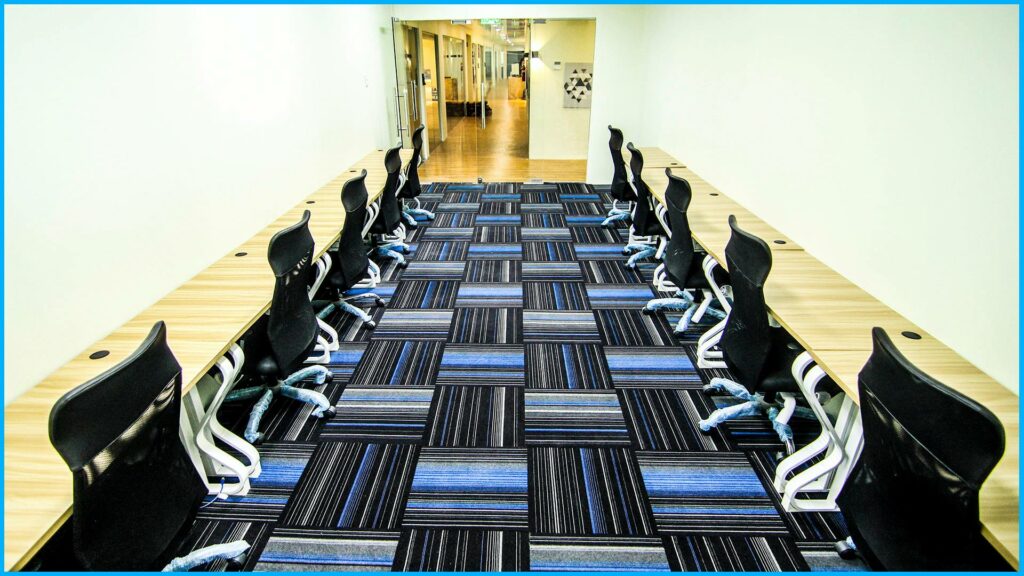 Here's the most affordable seat leasing provider in Ayala Center Cebu for only $209 per seat and up to 1200 seat leasing capacity.
Ideal for all your BPO campaigns. And short- or long-term commitments are welcome.
So, if you are planning to open up your own outsourcing business in Cebu, then this is the best place for you!
In this content, we'll discover why Ayala Center Cebu is now one of the leading I.T. and BPO destinations in the Central Visayas.
EASIER ACCESS TO YOUR BUSINESS AND EMPLOYEES NEED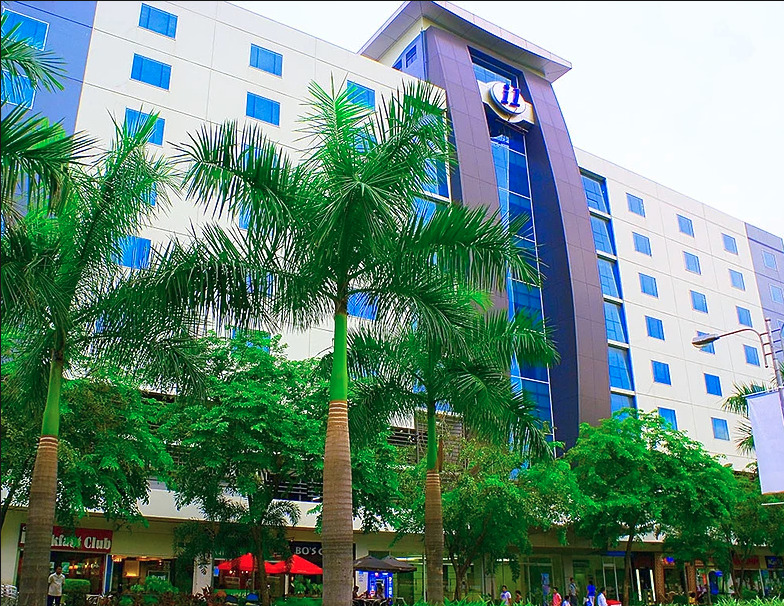 One of the most convenient and popular places for both locals and tourists in the city of Cebu is the Ayala shopping center in Cebu Business Park.
Cebu Business Park is a conglomerate of hundreds of local and international commercial establishments in various industries.
Banking, hospitality, telecommunications, ESL, the local government office, and customer service centers, — Amazon, Excel, and TeleTech are here, among others.
It is also a 10-15 minutes' walk from the I.T. Park and has close international hotels for your personal and corporate needs.
Public terminals, local pubs, restaurants, wellness shops, and several shopping centers collaborate here to delight your tastes and places of interest.
And BPOSeats has an exclusive and dedicated office for rent in Ayala that you can access so you can set up your business here today!
Only $209 Per Seat for 24/7 Exclusive Office in Ayala Center Cebu
So, if you're looking for an office that offers the best comfort for you, your employees, and your clients, then BPOSeats office for rent in Ayala Center is what you need!
QUICKER SETUP OF YOUR OFFICE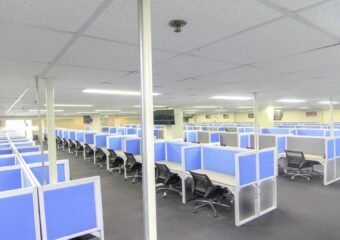 Because your convenience matters to us, every office of BPOSeats is already equipped with brand new facilities that we can also set up for you at your request:
Brand new flat-screen computers with powerful specifications (Windows 10 Operating System (OS)
Brand new workstations with sound damping mats
Brand new desks and chairs
The fastest internet connection– triple 150 Mbps plus expandable to 1 GIG fiber optic
Centralized air conditioning
24/7 CCTV & Personnel Security on Duty
24/7 Strict health measures implemented
24/7 exclusive and dedicated
Free professional daily cleaning services
MORE SEAT CAPACITY FOR YOUR GROWING TEAMS IN CEBU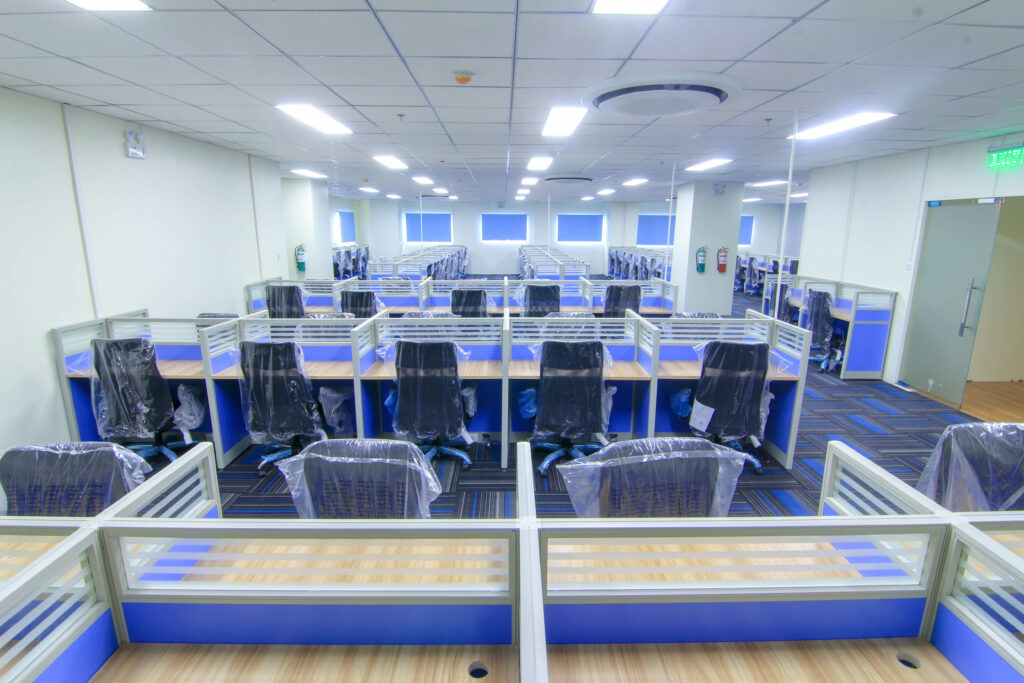 Seat capacity: 1200
For project-based or startup companies, and depending on the number of employees, you can choose your office up to 6, 10, 13, 45, or up to 1200 seats.
Sample Prices per seat for your new office in Ayala Center Cebu 
6 seats – USD 1,254.00 month
10 seats – USD 2,090.00 month
13 seats – USD 2,717.00 month
45 seats – USD 9,045.00 month
And BPOSeats offers huge discounts for volume seats!
Now, your company and your employees have access to the vital resources they most need.
As a result, it ensured your credibility and profitability. 
Why rent seats instead of building your office from nothing? 
If you prefer to rent a bare office, that is a traditional space in Cebu Business Park, or anywhere else, you are likely to experience long delays in selling your product or service.
Because it takes a lot of time, energy, and resources to renovate a bare office and you still have to ask different suppliers or contractors to help complete the desired office space.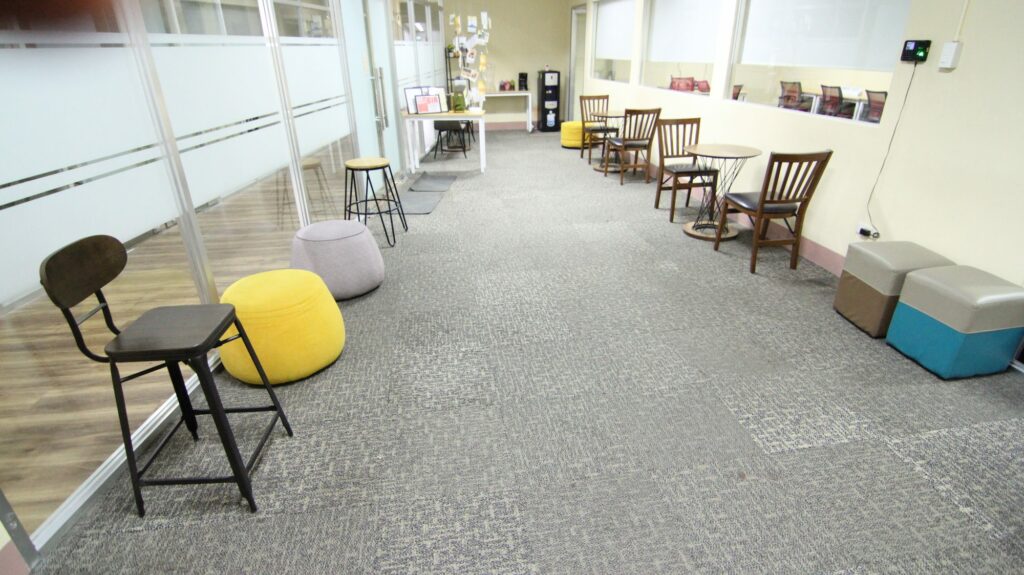 BPOSeats offices are fully furnished, so if you want to change or customize something, you spend rather just a few resources.
That's why BPOSeats' seat leasing service is here to help you avoid common traps some outsourcing companies fall into.
Besides, traditional offices require you to pour on tremendous amounts of capital expenditures!
Related: Seat Leasing Options For Call Center Companies
The Most Flexible Terms In Cebu
What's more amazing is that BPOSeats offers a month-to-month agreement with you, so you'll have all the flexibility in the world whenever you need to move out because of a plan change. 
One month deposit only is required so you can start in three days or fewer!
24/7 Exclusive and Dedicated Office at $209 only per seat
What does an exclusive and dedicated office mean?
BPOSeats is aware of the importance of privacy and data protection for your business and employees. Hence, your chosen office space is dedicated and exclusive to you only.
We do not allow other commercial campaigns to use your office space at all.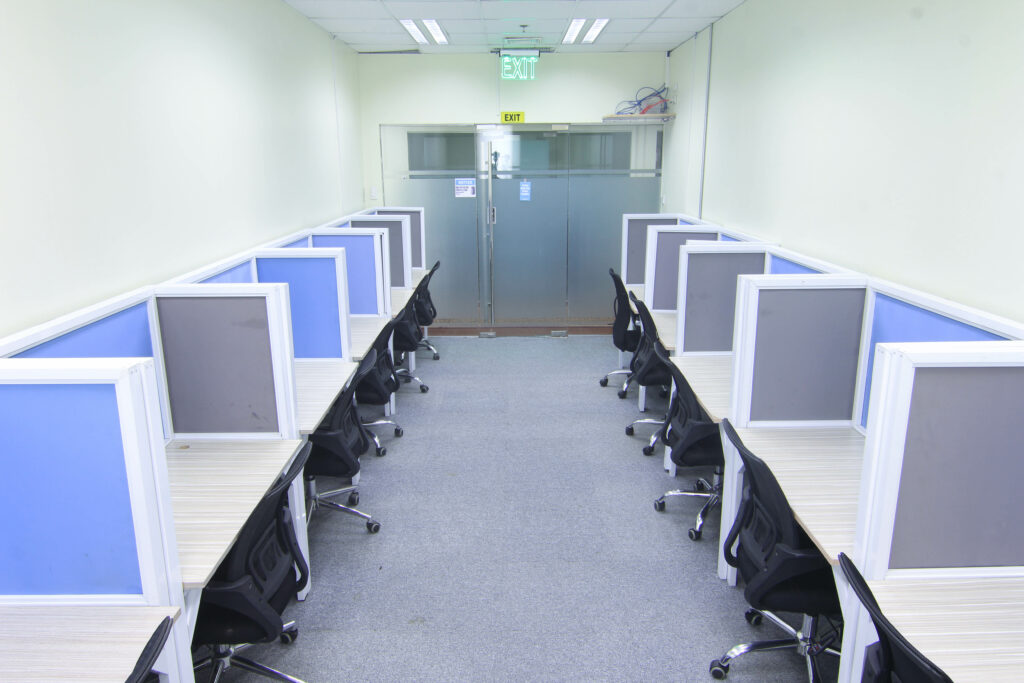 We provide CCTV and an RFID system to track people entering and leaving at a specific time. 
Your computers are also secure with a dedicated network, static IP, and an exclusive Firewall.
And that is BPOSeats' accountability guarantee for your company.
Other locations of BPOSeats offices for rent in the country:
IT Park, Lahug, Cebu City
JDN IT Tower, Banilad, Mandaue City
Gagfa IT Tower, Cebu City
Marquee Mall, Angeles Pampanga Manila
Free Professional Daily Cleaning Services
You don't need to assign employees to clean help clean up your office as we provide professional cleaning services for your free. 
This is to give you enough time to focus more on your corporate success plans than anything else!
Put a sign in your glass door that you want someone to clean up your office, and our courteous staff will come to you any minute!
So your corporate office is presentable when your employees or unexpected guests arrive. 
Free Recruitment & Legal Services
BPOSeats has developed a strategic application that allows you to post vacant jobs for free.
Yeah, you heard it right, it's free.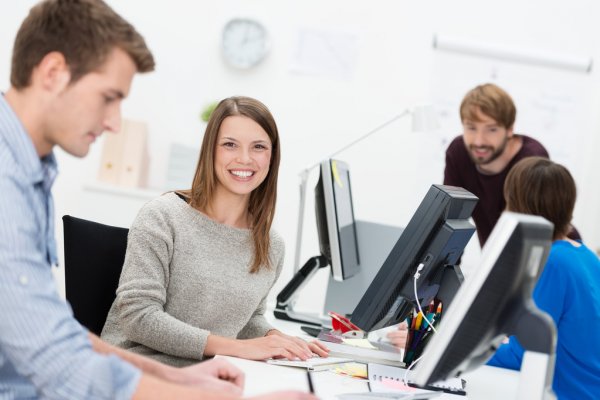 Send us your special requirements on a job to offer, the expected salary, and other information so that we can publish them on our online platform.
And see your job post live once our admin verifies your application.
Conclusion
So, you got your exclusive and dedicated office space from BPOSeats for only USD 209/ per seat, with all the modern equipment for your business and employees' needs, the easiest terms, and free recruitment services.
Adapt and prosper in your outsourcing solution because BPOSeats is with you at every step of your needs and progress. 
Our partnership is more than just business.
Flexibility and accountability guaranteed exclusive from BPOSeats
RESERVE YOUR TEAM EXCLUSIVE OFFICE IN AYALA CEBU NOW!
Have you read?