But what is seat leasing, and how can you benefit from it?
---
With just one call, the best seat leasing provider allows you to set up your offshore business in Cebu in 3 days or fewer!
So without the inconvenience and hassle in finding your professional business office in Cebu's strategic locations.
Because there is no need to build your office from scratch and there is no need to invest in an enormous capital deposit.
These are ready-made available offices and seats for lease ideal for your offshore operations.
So now, find out how to benefit from Cebu's top provider in seat leasing services and how your business can take advantage of it!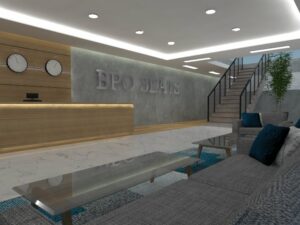 Grow your business fast today from BPOSeats.com seat leasing options now equipped with modern office furniture and equipment perfect for your outsourcing operation in Cebu City. 
We have been providing a competitive advantage and excellent customer service to all its loyal customers since 2014. 
IT Park

and Ayala are the latest seat rental locations in the city. 
International customers come from the United States, the United Kingdom, Japan, South Korea, and Australia that run their ESL/ Contact Centers/ BPO campaigns in the heart of Cebu. 
So, if you want to increase customer retention and provide data in actual time without interruption, you can rely on BPOSeats seat leasing state-of-the-art facilities. 
Seat leasing excellent collaboration to your business expansion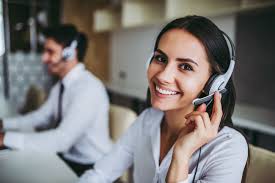 We offer brand new workstations, PCs with spare parts and accessories, and an authorized Windows 10 (OS) operating system. 

The best internet provider in the Philippines: Primary and Backup (Rise/PLDT ISP) 600 Mbps expandable to 1 GIG fiber optics on your request.

 

100% Exclusive office space: No one will use your rented seats except you and your teams.

 

ISO/ PEZA accredited facilities: BPOSeats' leasing services in Cebu adhere to strict guidelines to offer customer safety and security.

 

Delivering excellent customer service to 24/7 IT experts and administrative support.

 

Live customer support and fast response time for any technical issues.

 

Continue to exceed customers' expectations as we strive to provide you with simplified services in your BPO activities.

BPOSeats.com seat leasing offers you to personalize your office based on your preferences. 

 
We listen to your needs and want you to stay more comfortable and at home in your chosen location. 
Seat leasing as a cost-effective strategies for your office space need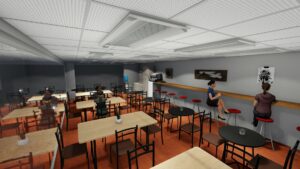 No need to call for any third-party supplier, than BPOSeats.com has top frontliners to fix your office repair and maintenance needs. 
And no need to hire professional daily cleaning services because we also take care of that right in the first place!
Prices range from $130-219 and you have all the tools and technologies your business and employees need. 
You can rent seats based on your number of team members from 4 to 2000 seat capacity. 
And get free access to our communal facilities such as meeting rooms, conference rooms, interview rooms, kitchen, pantry, and cozy lobby without adding more payment!
Thus, seat leasing allows you to rent the structure according to the project duration requirements. 
 With seat rental, you have maximum flexibility in your time and your money. 
Rent for a short term of either one month, two months, or 12 months and as long as your business requires it! 
And since our seat leasing facilities are fully furnished and functional, you can already move-in as early as today!
Seat leasing has 24/7 security and private office access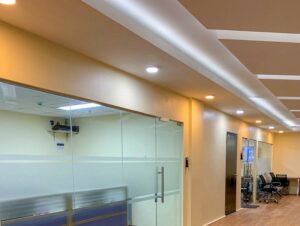 Nobody will use your office /seats lease to maintain exclusivity and privacy with your business and talents. 
 BPOSeats.com supports maximum data protection and privacy, hence we ensure that you have a dedicated and exclusive network, static IPs, and firewall. 
Now you don't have to worry about the building/ office as our seat leasing benefits offer you 24/7 personnel security on duty, CCTV, and an RFID system in every doorway. 
 This way you can track every guest or employee coming in and out of your exclusive vicinity. 
Seat leasing to make your customers happy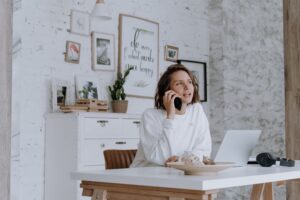 We know how important it is to make a customer happy, that's why BPOSeats.com seat leasing benefits grants you to give more focus on your market research and strategies. 
We take care of your administrative, administrative, and technical concerns, as we also help you with your recruitment.
Now you can give extra miles of customer service to develop and develop your business and your influence. 
Seat leasing in Cebu to find local talents for free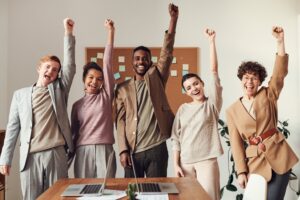 As a cost-effective way to find talents in the Philippines, BPOSeats.com develops an online platform where you can post your job requirements for free!
 Yep!
 As a valued customer, we further expand our service and commitment to providing your human resource needs without adding extra from your pocket. 
And as a local company, we have a wide range of access to find exceptional talent to help you develop your offshore business in Cebu Philippines. 
Seat leasing for expert legal advice on labor 
BPOSeats.com's customer service skills go a long way to offer expert advice to its growing customers on the Philippines labor code rules and regulations. 
As the country's offshore business protocols can be challenging on the national and local level, the need for a local ally to help prepare documents for legal compliance is highly recommended. 
Seat leasing in Cebu Vs. Traditional Office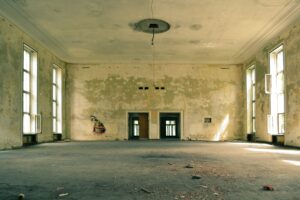 A traditional office could offer you more office space, but it may require huge capital investments.
Most local owners would require you to lease a bare property for at least a 12 months locking period. 
And you still have to buy furniture and office equipment, install light and water, internet connection, and much more!
It's not reasonable for you to invest especially if you're still testing the water, right? 
Also, a traditional office may not be in an area where other offshore companies adapt and thrive in a strategic place like in the IT park and Ayala Center Cebu. 
So if business accessibility and profitability matter to you, then you can consider taking advantage of a seat rental option right here in Cebu.
So who can benefit from seat leasing service?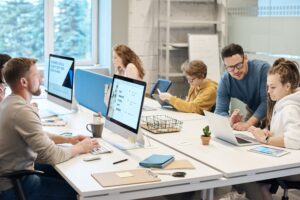 Startups and expanding companies offering offshore solutions in ESL/Contact Centers/ Call Center/ Software Development/ Sales/ Marketing/ etc.
And local retail businesses, e-commerce, and banks offering customer service support to their growing customers. 
Conclusion

 
But what is seat leasing, and how can you benefit from it?
Whether you are a startup or growing offshore solutions expanding to Cebu get exclusive benefits from BPOSeats.com leasing services.
So you can quickly set up your new and complete office and seats without tedious processes.
With just one call today, tell us your specific needs and we'll customize your seat leasing solutions. 
Now, are you ready to expand your offshore business in the Philippines with BPOSeats.com seat leasing options? 
Want to learn more?
https://callcenteroffice.bposeats.com/2021/01/29/spacious-and-affordable-call-center-office-in-cebu/