Seat Leasing in Cebu and Mandaue
---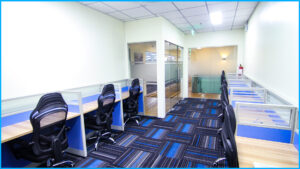 Seat Leasing is quickly ending up being a requirement as the ideal and economical workplace set-ups for many foreign IT and call center businesses in Cebu and Mandaue. 
Now foreign investors need not invest huge capital to begin their office expansion to the Philippines.
And seat leasing provides adequate access to the right tools and technologies your outsourcing solution needs. 
These include but are not limited to modern computers, laptops, brand new workstations, comfortable tables, and chairs, light and water, and high-speed internet connection.
IT support system, AC (Aircon) technician/maintenance operator, professional office cleaners, and construction workers are also available anytime when you need them as their services remain essential to maintain the efficiency of our online operations. 
Seat Leasing in Cebu and Mandaue
Seat leasing for teams of any sizes
Seat leasing is ideal for start-up companies and small to medium-sized BPO enterprises wanting to explore business and leisure opportunities in Cebu Philippines. 
BPOSeats.com continues to support venture capitalists for over seven (7) years now. You can choose your ideal office in Cebu, Mandaue, and or Angeles Pampanga. 
Investing in provinces has never been this strategic considering heavy traffic experienced in greater areas in Manila and higher costs of living and workspaces leasing.
Seat Leasing in Cebu and Mandaue
Flexible seat leasing agreements in Cebu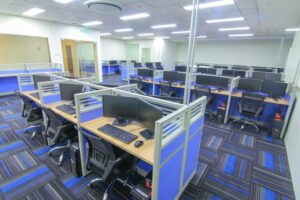 You can rent offices/ seats for your call center business as long as you wish. Monthly agreements are available to give your business full control and flexibility.
BPOSeats.com streamlines its customized solution to its patrons by offering extensive services aside from seat leasing. 
We also offer virtual assistants, payroll service creation (getting local business permits), legal and notarial solutions, and VOIP service.
With over 8000 seats across our six (6) facilities in Cebu and Pampanga, we can make sure you can provide a more conducive working environment for your employees. 
Check out BPOSeats.com seat leasing locations in Cebu and Pampanga:
IT Park Cebu City (3 facilities)

Ayala Center Cebu (ACC) 

JDN Square IT Center, Banilad, Mandaue City Cebu 

Marquee Mall, Angeles Pampanga
With a competitive price of $130-$219 per seat and depending on your location, your team can now work in your office free from noise and technological disruption.
Seat Leasing in Cebu and Mandaue
Conclusion
Seat Leasing in Cebu and Mandaue
BPOSeats.com seat leasing services provided concrete support for various outsourcing activities flourishing in the province. 
Because we want you to sell quickly, your product or service offered, and run your business smoothly the first time you land in the city. 
So, if you are looking to start your BPO or call center operations in the Visayas, definitely check out BPOSeats.com's top seat leasing in Metro Cebu and Mandaue!
Learn More!
Office Support Team in the Philippines for Easier Outsourcing
https://callcenteroffice.bposeats.com/2021/05/10/building-team-in-ph-expert-support-in-hr-pay-and-legal-matters/