Cebu's #1 Seat Leasing Option is BPOSeats.com
There are several seat leasing options in Cebu, although none of them boasts even close to the 4000+ seats available from BPOSeats.com. But despite being the biggest seat leasing option in Cebu, with 4000+ seats across three locations, the biggest perk that sets us apart is you will deal directly with the CEO herself, Amanda Aworuwa.
Other seat leasing options bog down the efficiency of running their operations by having a team of people who can't make decisions – whether it comes to naming pricing for seats, offering customized solutions, deploying IT solutions for your seat leasing environment, or responding quickly to inquiries – we do things differently.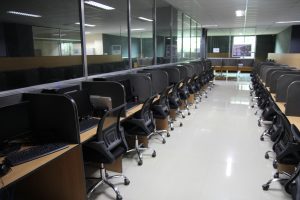 Our CEO is present everyday. She is in office and communicates directly with clients. She posts her personal email and phone number and truly wants to make your seat leasing the best experience it possibly can be.  If you're not dealing directly with the CEO, then you're obviously not at BPOSeats.com.
If you've dealt with any of our "competitors" you likely understand this is not the case with them – the decision makers in the business hide our of sight, making it inefficient and complex to get solutions to problems that come up.
Not us.
ALL clients are put into group chats on Skype the moment they begin operations. These Skype chats include our entire IT staff who work 24/7 to answer any issues that come up (debugging CPUs, recrimping a cable, physically moving machines in your office, etc.) The CEO herself is also inside of the group chat, as well as every member of our management team in order to assure you that answers are solved quickly, professionally, and correctly.
What does this mean? You can focus on running your operations!  And when you're focused on running your operations, you're making money!