BPOSeats.com offers Cebu BPO Recruitment
So you've got your facility covered from BPOSeats.com and are looking for agents?  Easy with BPOSeats.com!  We have a recruitment database of 1000s of BPO agents who are fully interviewed, scored, and evaluated for your operations.  We collect and digitize their resumes.  We interview them professionally with our trained HR staff.  We rank and rate their resume, experience, and interview.
Overall you have a full recruitment team ready to go.  And we're growing!  We opened our first Cebu based recruitment hub at APM Mall in Cebu.  It is literally across the street from SM City Mall.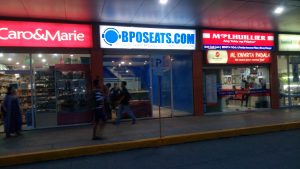 We recruit agents to come in and do all the work for you.  Each agent leaves with a thorough and comprehensive evaluation from our trained HR team.  These agents are now put in a portal hub where you can review their interview performances and see our internal notes.  From that point, you can white-list them for hiring or further interviews.
Thanks to BPOSeats.com, you never need to worry about Agent Hiring again
We are constantly attracting 100s of applicants a week to come in and be filmed and assessed for your campaign.  All existing clients of BPOSeats.com get priority access to recruitment.  If you're looking for a specific type of agent, we can
cater our search to meet your needs.  Fast!
The BPOSeats.com difference is big.  We aren't just the best facilities in the Philippines.  We don't just have the best Internet in the country.  We don't just offer plug&plug exclusive offices and extreme flexibility.  We ALSO handle your recruitment in-house and provide qualified agents.  These agents are personally vetted by our team.  These agents have named their salary and post it online.  There is no guess-work or chaos with hiring.  You can get started today with the full BPO packages offered by BPOSeats.com!