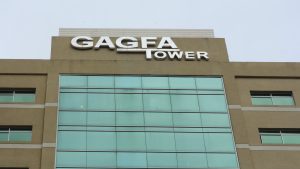 Cebu City BPO – Friendly, Fun & Welcoming
Cebu City, Philippines is the 2nd biggest city in the country and is a major hub of BPO activity. There are a number of great reasons that Cebu City thrives as an outsourcing supplier. Obviously, the BPO infrastructure is top-notch and the human resources are talented and abundant. Let's take a look a few main advantages of Cebu City as a BPO center and also as a tourism center.
The following subjects will be discussed related to the Cebu City BPO industry:
BPO INFRASTRUCTURE
HUMAN RESOURCES
TOURIST ATTRACTIONS
Let's get right to it then.
BPO INFRASTRUCTURE
In order for a BPO to thrive the infrastructure is key. BPOSEATS.com is a Cebu City Based Seat Leasing business that makes setting up a BPO as easy as buying movie tickets. Whether a client needs 5 seats or 1,000 seats – BPOSEATS.com will be able to fulfill and surpass any clients expectations. BPOSEATS.COM provides redundant lightning fast Fiber internet connections from 100 Mbps – 150 Mbps – enough to power even the most aggressive VOIP campaigns. BPOSEATS builds customized offices to clients specifications. It's a truly turn-key BPO solution that will get any business on the right path fast.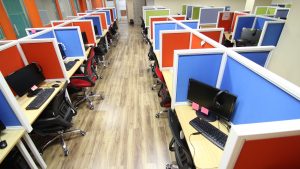 HUMAN RESOURCES
Human resources are the single most important part of any business. Cebu City has an incredible talent pool of bright college graduates, eager to work in BPOs. BPOs provide Cebu City residents with unprecedented earning opportunities and in turn, the employees gladly provide excellent service with great attitudes. Cebu City is well-known for it's abundance of excellent universities – graduating a huge talent pool each year.  Cebu residents are also well-known for having an excellent command of English with accent and mannerisms.
TOURIST ATTRACTIONS
Cebu City is the tourism capital of the Philippines, which is great for the BPO business actually. Local recreation for the Cebu based agents and the client plays a large factor in agent retention and overall quality of life. Here's a short list of activities Cebu City BPO stakeholders love: island hopping, cliff diving at waterfalls, whaleshark watching, scuba diving, zip-lining, mall strolling, movie going (IMAX), fine dining. You name it, Cebu City offers it.
—
MORE INFO
If you would like more info about how to get started setting up your own BPO in Cebu City, please contact Prem
prem@bposeats.com
+63 915 822 8222