Cebu Business Park: Seat Leasing & Office Hire
BPOSeats.com has the crown jewel of locations in Cebu Business Park for your next office hire: Ayala ACC Tower.  Ayala is the center of Cebu Business Park.  It's likely the reason it even exists.  We have an entire floor literally above Ayala.  We can build you out an entire customized office solution to take your BPO business to the next level.
We Provide Seat Leasing and Offices for Hire
We don't do the "shared" floor seat leasing that our competitors do.  It simple doesn't work.  But for the same price (or less) we provide exclusive 24/7 offices for our clients so they can grow and scale their business.  You can still avail of our "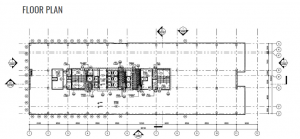 shared" resources – conferences rooms, training rooms, pantry, reception, interview rooms, and nursing station.  But your actual office is entirely exclusive to you.  And for larger clients we can custom build solutions, meaning you can have your own exclusive conference rooms, training rooms, pantry, reception, interview rooms, and nursing station as well (as well as anything else you might need.)
With our solutions, you get our of the gates quickly without massive capital investment.  We offer extremely flexible terms and conditions, meaning if your business grows, we will shift you into another office that fits your business best.  We don't look to lock down our clients in rooms that they have out-grown, we want to see them grow and succeed!
Because we have 4 locations in Cebu, with over 100+ exclusive office, and 4000+ seats, we are the
king of BPO solutions in Cebu.  We're eager to find the ideal place for your business to grow.  And we're proud to announce we have the best location in Cebu Business Park to help grow your BPO venture to the heights you want!  From 5 seats, to 500+, BPOSeats.com is ready to help you grow.