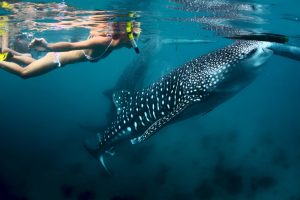 Cebu City BPO – Grow Your Business & Enjoy Life
Cebu City, Philippines is a fast-growing Outsourcing hub in Southeast Asia. Cebu City is also a very attractive tourism hub and recently chosen by Conde Nast Traveler magazine's the #5 island in the world (2016). Let's take a look at what makes Cebu so appealing to tourists, business owners, talented employees and entrepreneurs.
The following list is a bird's-eye-view of all that Cebu has to offer. Cebu, must truly be seen to be appreciated.
1) GROW YOUR BUSINESS
The Cebu City BPO Industry is well-established with a huge talent pool being replenished each year by the renowned local universities. In terms of getting a BPO started, it couldn't be easier. BPOSEATS.COM is top-notch and easy to work with. BPOSEATS.COM provides flexible solutions for Seat Leasing for teams from 5 people to 2,000 agents. BPOSEATS.COM customizes office spaces to clients specifications and features the most powerful redundant Fiber Optic Internet available (100 Mbps, 150Mbps, and upward). Additionally, if you need help with hiring a workforce, BPOSEATS.COM is a complete BPO Solution – including HR, Payroll, Recruiting, you name it, they can help out. But enough about business – let's have some fun in Cebu!
2) WHALESHARK WATCHING
Whaleshark watching? Say what? A whale shark is the world's largest fish measuring up to the size of a city bus. Sounds a bit wild, but you can actually get into the water and swim, snorkel, or scuba dive with these gentle giants just south of Cebu City. It's an unforgettable experience.
3) SCUBA DIVING
Whether you want to scuba dive with the long-tailed Thresher Sharks in Malapascua, chill with sea turtles at Apo Island Cebu is your travel hub for world-class scuba diving.
4) CANYONEERING
What's canyoneering? Imagine jumping hiking around in the jungle and jumping into a clear, clear waterfall below with your best friends. This is canyoneering in Cebu.
5) HIKING
Osmena Peak is the highest peak around and it's a good place to hike and camp out if you are feeling adventurous.
If you would like a hiking buddy, or would like more info about starting to grow your business, please contact me, Prem.a
prem@bposeats.com
+63 915 822 8222