One Call For Your Customized Call Center Office in Pampanga
Planning to expand your call center office in Pampanga Philippines and want to get started as early as possible? Learn how BPOSeats.com can help you!
Your Business Success Story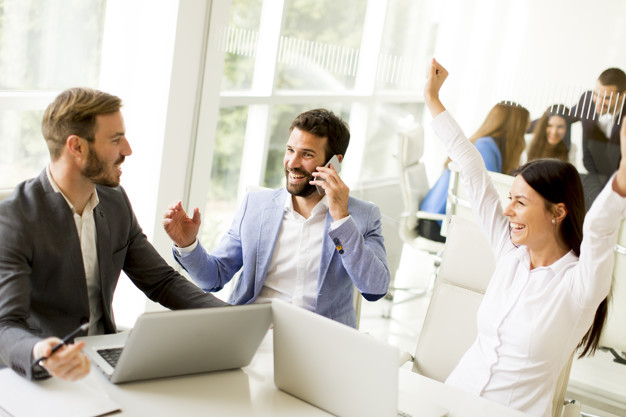 You have seen tremendous developments in your business.
You have made profits and would like to engage with other markets in a foreign country.
And that is how brilliant you are!
You get excited about this different business opportunity that you have been dreaming of. This time you are more ready and capable to handle many roles because this is what you love to do.
To create an impact on your target audience, to serve, to reach out and influence to make a difference.
And you made some considerations.
You want to expand but hesitant to gamble your resources without solid plans to realize it.
Is it possible to set up a business in another country that doesn't need too much of your effort and resources?
Certainly!
How come?
You might think, "but building an office already costs a lot?"
That's right.
How much more finding the right talents to help you sell your product or service?
And how can you even begin if you are not yet familiar with the foreign country's labor laws and regulations requirements?
There must be someone that offers you the most efficient solutions to these problems in the Philippines.
Absolutely.
BPOSeats.com is your #1 trusted partner to help create your solutions in the country in the most efficient way possible.
One Call For Your Customized Call Center Office in Pampanga
Your trusted partner for call center office in Marquee Mall, Angeles Pampanga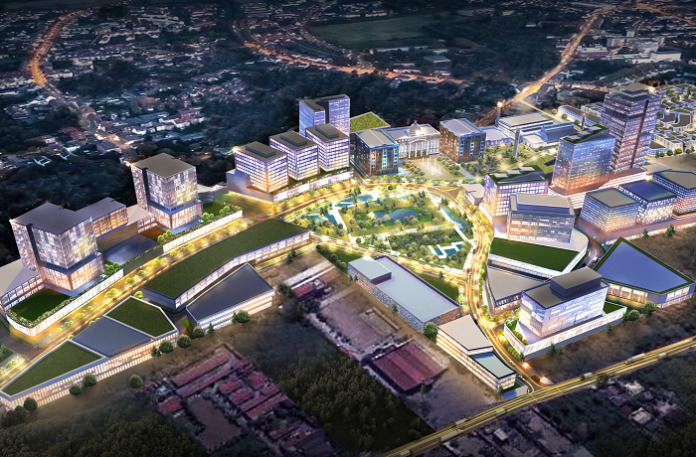 It is sometimes difficult to start a business in the Philippines because of the tremendous documents required to submit to different agencies before they can provide your business permit.
Hence, it is better to look for business partners- a trusted ally near your actual business activity, so you can fast-track the processing of your permit.
Your local ally should be reliable and experienced in handling some complicated business requirements set by the national and local authorities.
And BPOSeats is proud to offer you our expertise in handling your call center office, human resources, and legal requirements to start your business in the country.
Through the years, we have found efficient ways to follow those agencies to issue your permit so you can start your company in the country as easy as 1-2-3!
One Call For Your Customized Call Center Office in Pampanga
YOUR CUSTOM-MADE CALL CENTER OFFICE IN ANGELES PAMPANGA
We have seven (7) top locations in the country: Angeles Pampanga, Cebu City, and Mandaue City Cebu in Central Visayas. 
You don't have to start from scratch. Strategic places to start your next outsourcing business!
No need to call construction engineers, architects, or hire skilled workers to build the office you want! BPOseats offers a personalized call center office for your business!
From small to large teams, customized your office based on your preference.
We equip each office with modern facilities and the fastest and most efficient internet service because we understand this is the most important for your business.
Enjoy the benefits of a hassle-free setup
☑️ Business License Support – We'll help you get a local business permit so you can quickly start making profits.
☑️ 200 MBPS – expandable to 1GIG fiber internet – to ensure near-zero interruption to your online business transactions.
☑️Light and water / air-conditioned rooms/computers/tables and chairs – No more calling these suppliers.
☑️ 24/7 IT & Admin Support – Because you can operate 24/7 to scale profitably, your employees will be well supported for any technical issues that may occur within their functions.
☑️ Health Safety / Personnel Safety and Daily Housekeeping Maintenance – You can trust BPOSeats implements these measures for you.
☑️ Your specific request.
Now, you don't have to wait for months or years to finish an office before earning your desired profit.
We know that is almost always the case. But again, you don't have to waste more time and resources ever again.
One Call For Your Customized Call Center Office in Pampanga
Because we want to ensure the smooth transition of your business to the Philippines, we further offer our legal and human resources expertise.
Your exclusive legal team support in the Philippines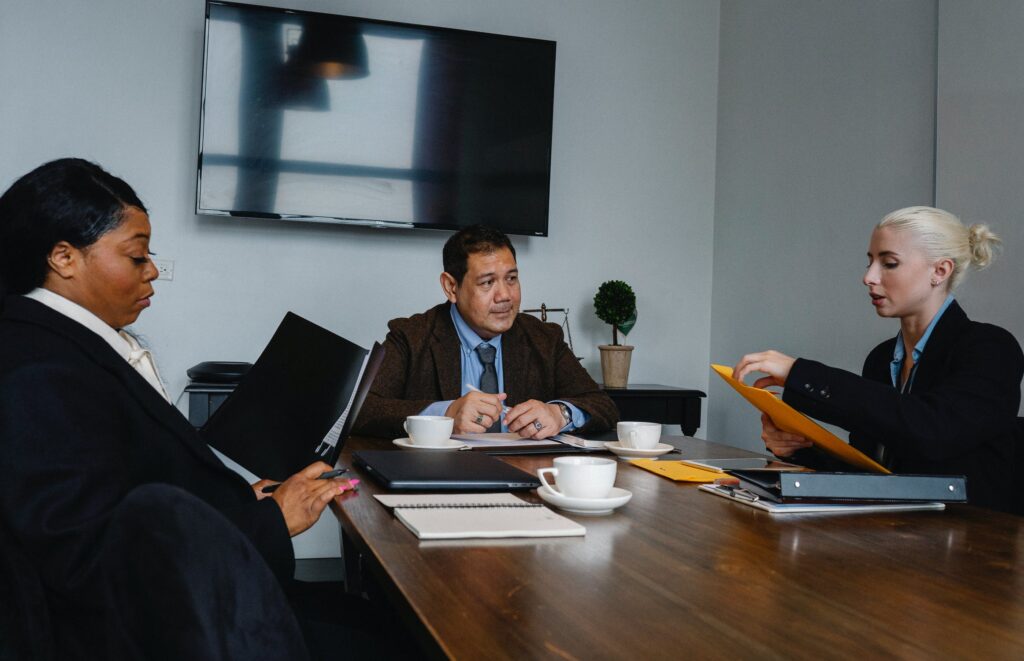 Drafting employment contracts and hiring contractors can be a tedious process.
That's why BPOSeats wants to ensure that you have a smooth transition with your business in the Philippines by offering you exclusively our legal and human resources services.
The country's labor laws and requirements can be more complicated than in other countries, as the government is doing its best to protect its manpower employed by foreign entities.
BPOSeats will assess you in complying with legal documents so you can have smoother business operations in the Philippines.
One Call For Your Customized Call Center Office in Pampanga
Access to vast pool of manpower for your call center business
We will help you find the right talents to help you sell your product and services. We know Filipino talents for their world-class abilities in customer service.
The #1 reason the Philippines became the top producer of human labor in Asia competing with India and the world.
Our large pool of talent comprises IT professionals, software developers, quality assurance analysts, graphic designers, sales and digital marketers, accountant and finance professionals, content writers, video editors, virtual assistants, and customer service providers, among others.
Share with us what specific talent you need, and we're glad to find them for you.
One Call For Your Customized Call Center Office in Pampanga
BPOSeats.com commitment for your call center office in Angeles Pampanga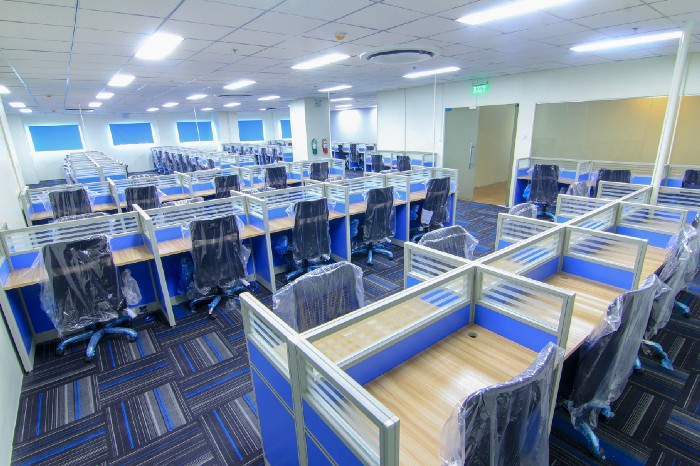 FLEXIBILITY
No long-term commitments needed.
Only one (1) month deposit is required to secure our facilities.
Choose the length of your stay and we are happy to offer you our word of flexibility.
One Call For Your Customized Call Center Office in Pampanga
ACCOUNTABILITY
For seven years now, BPOSeats has been helping investors coming to the Philippines engage their business with convenience.
Our clients have appreciated our straightforward business transactions and affordable call center office, legal, and human resources services that are greatly helping their outsourcing solutions quickly and efficiently.
What did our clients say?
"Great Company. Graham and Amanda are very straight business partners to deal with. Everything transparent and fair. I have opened three Entities in the PH and worked for others also – you can't go wrong with BPO seats."
Certified Client: Tim Langan 1 August 2019
"Thanks to BPOSeats for helping me with my business while having a great time in the Philippines! You deserve 5 stars for your service!"
Certified Client: Redsz Tgvcf 11/14/2019
One Call For Your Customized Call Center Office from BPOSeats!
Our business world is changing rapidly and competitions are tough in the market. But we always strive to provide quick and high-quality solutions to every growing business in the Philippines.
So call us today and get started selling your product and service right away.
Your customers are waiting for you to hear their needs now.
You provide your customers' solutions and BPOSeats will help you realize your vision.
One Call For Your Customized Call Center Office in Pampanga
Learn More from BPOSeats:
BPO Call Center Office Leasing in the Philippines
Discovering the Finest Seat Leasing Business in Cebu and Pampanga