Cebu New Office Space To Celebrate Your BPO Success
Quickly find your Cebu new office space in the most desirable locations in the country.
BPOSeats.com opens its new office spaces in Cebu and Pampanga to help you expand the success of your brand in the Philippines. 
Ideal for offshore solutions like Contact Center, Call Center, ESL, and Virtual Assistant Business. 
And we are open to project-based and long-term commitments. 
Your most preferred office space for brighter profits
At BPOSeats.com, we firmly believe that a reliable call center office for your offshore activities is vital to continuing to provide the best of your customer service. 
Since working from home (WFH) setup is not for everyone, your employees might live in a non-conducive environment prone to internet interruptions and noise. 
Buy now, you can gather your incredible talents in your new call center office to rent in Cebu and Pampanga. 
Build-out and customized office space ready-to-use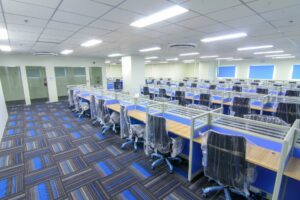 When you are ready to move quickly, you can optimize our ready-made office spaces that are designed for most call center activities. 
Exclusive and spacious 24/7 space solution to ensure your teams' comfort and data protection. 
The ready-to-use office space includes seats for your team members that are equipped with modern PCs, spare parts, and accessories available on request. 
You don't need to call many third-party suppliers for office furniture and equipment.
Also includes reliable internet access with dual ISP providers – Rise and PLDT, light and water. 
Centralized air conditioning, and 24/7 IT and administrative support for technical interruptions. 
Customize your professional office according to your personal or business needs. 
And we also provide your skilled workforce so that you don't have to deal with these tedious steps. 
24/7 Exclusive and newly renovated office space for your business and talent 
At BPOSeats.com, we give priority to your privacy and data protection. Nobody will use your new office space 24/7. 
Thus, we ensure that the chosen company office has installed CCTV and an RFID system. 
In this way, you can track people in and out, so you and your employees will have more tranquility and privacy. 
Further BPOSeats.com offices for rent in Cebu and Pampanga comply with the country's noise control ordinance RA 386 Articles 26 & 682.
Your most competitive call center space provider
The exclusive price package for offices varies according to the location and number of seats leased. 
Find below our table for Cebu and Pampanga office for rent locations and prices: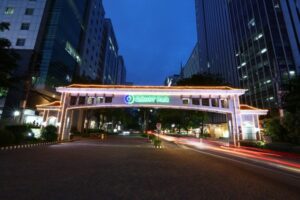 1.eBloc Tower 4, Cebu IT Park, Jose Maria del Mar St, Apas, Cebu City, 6000 Cebu 
Price per seat $219 up to 700 seat capacity
 2. Central Bloc, Cebu IT Park, V. Padriga St, Cebu City, Cebu
Price per seat $199 up to 1500 seat capacity
3. 8th Floor, i1 Building, Cebu IT Park, Jose Maria del Mar St, Apas, Cebu City, 6000 Cebu
Price per seat $189 up to 800 seat capacity

4. Ayala Center Cebu, Bohol Street, Cebu Business Park, Cebu City, Cebu, Philippines
Price per seat $ 209 up to 1200 seat capacity
5. 14th Floor GAGFA TOWER Cabahug Street – Mabolo, Cebu City, Cebu, Philippines/140/1000
Price per seat $140 up to 1000 seat capacity
6. 1st floor, 2nd floor & 6th floor, JDN Square IT Center, P. Remedio Street – Banilad, Mandaue City, Cebu, Philippines/130/1300
Price per seat $130 up to 1300 seat capacity
7. A. Gueco St., Pulung Maragul, Angeles, 2009 Pampanga
Price per seat $ 150 up to 1300 seat capacity
We ensure that your employees have the right tools and technologies they need, so you can continue making successful stories in your outsourcing operations. 
Renting a bare office anywhere might cost you more time and resources and could hinder your quality and deliverable service expectations. 
Free use of the pantry, conference room, training room, and other community facilities.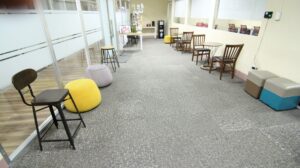 BPOSeats.com strongly supports startups and growing companies in offshore solutions. 
Our premium office for rent in Cebu and Pampanga welcomes you to rent our small offices as you continue to develop your business. 
And get access to our community facilities like pantry, kitchen, training room, interview room, conferences, and cozy lobby. 
More from your BPSeats.com office space solution in Cebu & Pampanga
The company has invested in state-of-the-art facilities in key areas in the Philippines to help each outsourcing company find comfort and less trouble in doing business in the country. 
And by understanding your culture and operational requirements, we can better meet your ideal solutions. 
Get free access to our recruitment, legal services, and innovative technology once you access our brand new call center offices.
Furthermore, the company's office space services offer monthly agreements to all its valuable clients. 
Rent your office on a month-to-month basis depending on your business needs. 
We offer maximum flexibility for your time and resources so that you can do more!
A key to your offshore success solution in Cebu & Pampanga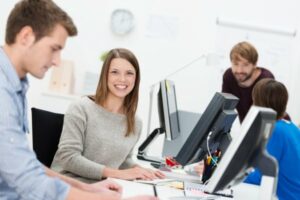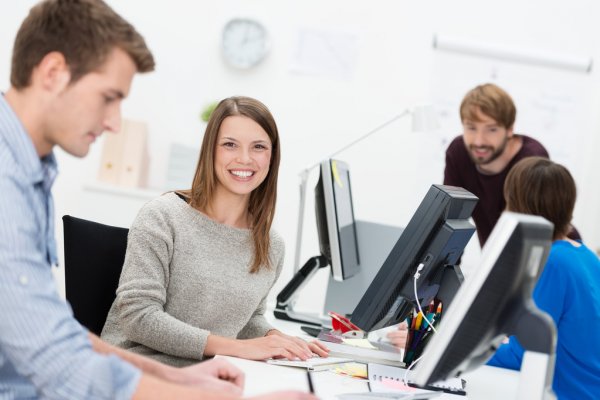 A reliable business office solution is a key factor in managing your talents in a suitable location. 
And that's where you develop your culture of excellence, tighter business partnerships, and integrate your team/production accountability and central communication. 
One study suggested, a team's communication is better developed and improved if most members are close to each other.
So, providing your talents with these basic requirements of a new office, so that they can pay more attention and share their skills in a strategic place is one key to your success factor in an offshore solution.
Conclusion
Cebu New Office Space To Celebrate Your BPO Success
BPOSAats.com will always be with you to support your new success at every stage of the process.
We maintain strong values in our commitment to provide the right comfort and technologies your offshore talents need. 
Select your location and we will customize your needs upon request.
No hidden fees. 
Everything's transparent. 
Read More: 
Seat Leasing Office Essentials Everyone Needs