Seat Leasing Philippines For Call Center Companies
---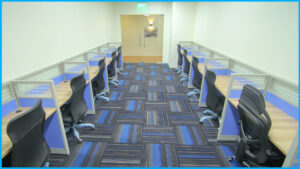 Seat leasing has become the better alternative for most call center companies expanding to the Philippines because it offers quicker results, affordability, and sustainability. 
Unlike renting an unfurnished office that can cost you more and delays you from earning your profit, the seat leasing option primarily supports your quest to deliver fast and effective customer service to your target audience.
Most seat leasing providers today have equipped every call center seat with state-of-the-art facilities integral to deliver the results your project team expected.
And where is the best way to expand your call center operation than to the Philippines?
Seat Leasing Philippines For Call Center Companies
Most preferred call center locations & workforce in the country
So, if you are looking for an ideal location for your BPO call center business in the country, we highly recommend that you choose Central Visayas and Central Luzon regions.
With over 8000 seats available for your teams at only $130 only per seat, you can make sure BPOSeats.com's best seat leasing option caters to your increasing needs for call center office space!
BPOSeats.com call center office for lease in Cebu is in the heart of I.T. Park, Ayala Center, and JDN IT Square, Mandaue City.
Ayala ACC Tower, Cebu City

i1 Building 8th floor IT Park, Cebu City

eBloc Tower 4 IT Park, Cebu City

Central bloc IT Park, Cebu City

JDN Square IT Center Mandaue, Cebu

Marquee Mall, Angeles Pampanga Manila 
And you can find its newest facility outside Cebu at Marquee Mall, Angeles Pampanga.
Well-known locations for foreign entrepreneurs because of their favorable office space rates, improved transportation, real estate, and definitely, the most lauded in customer service excellence are the world-class Filipino talents.
Since most of the employees are graduates from colleges or universities and possess diverse professional backgrounds. 
And with cheerful behaviors and extensive flexibility, your Filipino employees are always ready to assist with your call center business up and running. 
ESL (English as a Second Language), virtual assistant business, IT, web development, graphic designing, accounting, and data entry are just some of the most common outsourced human talents from the country.
Seat Leasing Philippines For Call Center Companies
BPOSeats.com seat leasing services are 100% exclusive and non-shared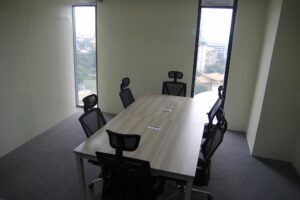 Adhering to the strict guidelines of data protection and privacy, BPOSeats.com designed seat leasing solutions to support and provide exclusive access to your office alone.
No one will ever use your employees' seats even after their shifts!
You have a dedicated network, static IPs, and firewall so we can ensure exclusivity and data privacy 24/7.
CCTV's and an RFID system are installed outside your door to track people coming in and out of your premises.
Seat Leasing Philippines For Call Center Companies
Extra value from your top seat leasing provider in Pampanga and Cebu
As we always commit to excellence in customer service with our product or service offered, BPOSeats.com continues to strive to offer greater value to their valued clientele.
Whether a local or foreign business, get exclusive access to the company's innovative and affordable solutions to your call center operation.
Modern PC for each team member with upgradeable specifications.

Centralized air-conditioned facilities.

Free light and water

Free triple 150 Mbps high-speed internet connection, also expandable to 1000 Mbps.

Free 24/7 IT and administrative support for your team's technical needs.

Live customer service 24/7

Free professional daily cleaning services.

Communal facilities, free of use such as meeting room, interview room, clinic, lobby, parking lot, and pantry.

Dedicated steel cabinet for your business and employees' documents.

Time Tracker for your team.

Payroll service available.

Talent acquisition is available.

Legal support and notarial services available.
Seat Leasing Philippines For Call Center Companies
Conclusion
Seat Leasing Philippines For Call Center Companies
BPOSeats.com remains proactive, with diverse opportunities emerging even when the pandemic had resulted in unprecedented tragedy to our world's economy.
We have diversified our best solutions to offer to various companies who hugely rely upon their customers for their existence. 
So investing wisely in the right technologies and continuous improvement of your employees' skills certainly guarantee your resilience and survival even in this pandemic state. 
As our affordable seat leasing option allows you to focus more on your reorganized priorities so you can continue to deliver more value to your product or service on offer. 
And whether your seat-leasing call centers or asking us to run your campaign, you will have the most professional and exclusive environment for your value-driven and results-oriented growing call center business in the Philippines! 
 Reserve your call center seats in Cebu and Pampanga now!
Seat Leasing Philippines For Call Center Companies
Learn More!
https://callcenteroffice.bposeats.com/2021/04/14/one-powerful-tool-in-cebu-to-survive-your-business-in-the-pandemic/
Best Advantages of Seat Leasing Option from BPOSeats.com