When Choosing A Seat Leasing Provider in Cebu & Pampanga, Choose BPOSeats.com
---
When choosing a specific provider, speak with BPOSeats.com. Tagged as Cebu's largest BPO solution, call center office, serviced office.
And seat leasing option with over 8,000 seats and 100+ exclusive office space spread throughout five (5) locations in Cebu and one (1) in Pampanga.
PEZA Accredited facilities are at the heart of the city and have easy access to restaurants, banks, retail, and affordable living options.
These locations include:
Ayala Center Cebu Tower, Cebu Business Park Ayala, Cebu City
i1 Building, Cebu IT Park Lahug, Cebu City
eBloc Tower 4, Cebu IT Park Lahug, Cebu City
Central Bloc, Cebu IT Park, Lahug, Cebu City
JDN IT Square Center, AS Fortuna St. Banilad Mandaue City, Cebu
Marquee Mall, Clark Angeles Pampanga
Seat Leasing in Cebu and Pampanga for the lowest monthly rates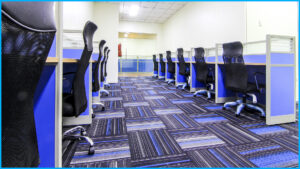 Call center companies using a leasing setup such as that of BPOSeats can be a significant advantage to your business.
Low monthly rates starting at $130 are available for clients.
Fully furnished and functional office spaces are ready to serve you.
It's only a matter of time before this type of trend will take over the BPO industry. It definitely saves your business, effort, and money.
And leasing services for call centers does not have to be expensive either.
Facilities, equipment, space modifications, cleaning services, internet, equipment, technical support.
And we provide even electricity for a low monthly rate. Office spaces can even be changed without the extra cost.
Take up one of our leasing packages and see it for yourself.  Rent our seats for your 5-10 members, and add more seats as your team grows.
More flexibility with seat leasing services
With seat leasing options for your outsourcing business in Cebu and Pampanga, you can save a great deal and use your resources for other business needs and opportunities.
Because flexibility and efficiency is guaranteed once you take up a lease with BPOSeats.com!
Supporting your business from startup to scaleup with our service-oriented Filipino.
More than your seat leasing provider in Cebu and Pampanga
Discover more outsourcing and scaling opportunities as BPOSeats provides not only your professional office space in Cebu and Pampanga.
For your Human Resources needs, we offer our free Job Board: Applybpo.com.
Post your job vacancies on the platform and search for exceptional local and foreign talents.
Time Tracker and Payroll Tools
Get exclusive access to BPOSeats Apply BPO Time Tracker where your team can use to track their working hours.
Quickly compute payroll with ease as our Time Tracker integrates with our payroll solution.
Learn more about BPOSeats entire ecosystem of online tools for remote teams.
When Choosing A Seat Leasing Provider in Cebu & Pampanga, Choose BPOSeats.com Conclusion
BPOSeats is more than just space space provider in Cebu and Pampanga. We commit our most innovative services to assist outsourcing companies in their business to the Philippines.
From your call center office space requirements to managing your remote talents, you can rely on with BPOSeats.com seat leasing and technology solutions!
Learn more about BPOSeats services!
Modern Office Space to Rent for Your Remote Software Team in Cebu