Modern Office Space to Rent for Your Remote Software Team in Cebu
---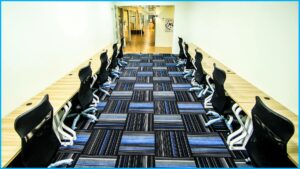 Is your software remote team spread all over Cebu and you'd like to gather them in one more conducive office space?
Then never miss checking out BPOSeats.com office space for rent in Cebu and Mandaue City.
The exact location is in IT Park (3 offices), Ayala Center Cebu (ACC), and at JDN Square IT Center, Banilad Mandaue City.
BPOSeats.com has other office space for lease for remote team in MarQuee Mall, Angeles Pampanga.
Your software team's productivity in one office in Cebu or Mandaue
BPOSeats supports your outsourcing business to thrive wherever your remote teams are.
For them to become more productive also matters to the working environment they are in.
If unstable internet connection and noisy background frequently distressed your remote team, then probably taking them to a more conducive office in the city of Cebu is your priority.
Also, if your software team is growing, communication with each other is of paramount importance.
Because if they are in proximity to each other, communication will be clearer, faster, and each team member and leader will become more accessible to support one another.
Take a virtual tour of your new office in Cebu now
A most convenient way to gather your remote team in Cebu Ph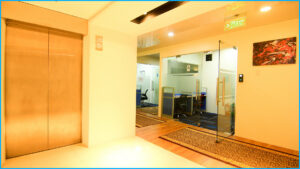 And with the BPOSeats.com office for lease for your offshore team, you don't have to worry about buying office tools and equipment.
Since we have prepared the most important tools your employees need.
Such as modern computers with Windows 10 OS for each of your team and laptops by request.

Comfortable tables and chairs

High-speed internet connection up to 450 MBPS, upgradeable to 1000 by request.

Air Conditioned facilities with sound control

24/7 exclusive access to your office for data privacy and security.

24/7 building access

Free professional daily cleaning services in your office.

Free use of pantry, meeting room, interview room, conference, lobby

24/7 IT and administrative support for your office technical needs & MORE!

Every office space you lease is predesigned– that is fully furnished and ready to use for your software team.
You can request to customize your office, though based on your preferences or employees' specific needs.
This is the most convenient way to gather your tech team in Cebu or Mandaue.
Have you found your office now?
Cost-effective office for rent for your startup and growing software business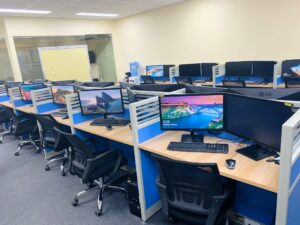 Renting an office space is way more convenient and cost-effective than building your office space from nothing.
And who has time for that today, anyway?
That's why opting for renting only a space that's perfect for your remote team's needs and resources.
Office space pricing is per seat/ per person and starts at $130 only.
And a fixed monthly rental for all services and your software team won't have to worry about overages of your budget.
Thus, for your startup offshore business to get started in Cebu, Philippines, BPOSeats offers them various office sizes so you can provide your team members of 4, 5,10, 20, 30, and so on a modern and reliable office space.
That is free from any background noises and unstable internet connection 24/7!
Expand your offshore business with us as we can quickly add more seats in your office for every newly onboarded software team member.
Call today to get your team's quotation for more convenient office space in Cebu and Mandaue.
Your remote team office in Cebu & Mandaue FAQ
Where can I gather my remote software team in Cebu, Philippines?
BPOSeats has offices in key areas in Cebu such as the IT Park, Ayala Center Cebu, and JDN Square IT Center in Mandaue City.
Most IT/BPO/ virtual assistant businesses are here. Recent developments in Cebu City.
What benefits will my remote team office get from BPOSeats?
Exclusive use of PC with authorized Windows 10 OS (operating system)

24/7 live IT and administrative support for your team's technical needs

24/7 backup generator, triple ISP provider up to 1000 MBPS to ensure zero downtime.

24/7 personnel security and 24/7 exclusive access to your office for data and employees' privacy and MORE!
How much is the office for rent in Cebu and Mandaue?
BPOSeats office for rent pricing is per person or seat and starts at only $130 in the Mandaue office and $189 in IT Park, Cebu City.
Huge discounts apply for volume seats!
All services such as internet, light, and water, and others are billed in one so you don't have to worry about many due dates to miss!
Rent your software team of 5-10-20 and more modern office space in Cebu & Mandaue now!
Have you read?
NO MEMBERSHIP NEEDED! Project-based Office for Rent in Mandaue City Cebu Philippines
https://callcenteroffice.bposeats.com/2020/03/26/fully-equipped-seat-leasing-packages-for-bpos/
All-Inclusive Office Space for Your BPO Campaigns in Cebu Philippines