Personalize Call Center Office in Cebu & Pampanga Philippines
---
Call center office options at BPOSeats.com in Cebu & Pampanga, you have full control over your personalize design of office spaces and specific features.
Request to customize your exclusive call center office that best fits your brand and employees' needs today!
Time & resources efficient for your call center office 
Having a ready-made call center office in the Philippines can help you start quickly with your offshore business. 
BPOSeats.com solutions for seat and office space leasing meet the urgent needs of your business and employees. 
Whether you are a startup company or growing, we have the best options for you to choose from!
Immediate catering of your 1-2000+ team members so you have fewer worries and not getting into endless processes of permissions from local authorities. 
As a local company that provides office space solutions in the country, you are sure that you will not deal with any third-party providers or real estate agents that only worsens your time delay and the resources spent. 
Personalize Call Center Office in Cebu & Pampanga Philippines
Design your call center office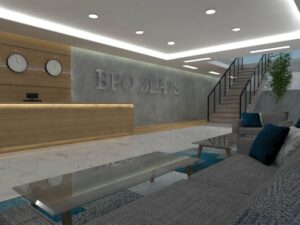 BPOSeats.com wants you to specifically tell us your needs so that we can customize your call center office. 
Ideally, we offer a comfortable lobby and pantry with tables and chairs, rooms with air conditioning, and sound dampening control. 
For large team accommodation, we have a clinical room, separate bathrooms, a conference room, and a meeting room too. 
Designing your office based on the size and functionality of your team may only take a few days as we provide our skilled workforce to get the job done for you. 
Affordable office space solution through your personalized design so everyone in your team can feel more comfortable and at home!
Design your call center office now!
Personalize Call Center Office in Cebu & Pampanga Philippines
Your choice of top call center office location
More business in the provinces of Cebu and Pampanga now becomes an alternative to less chaotic urban lifestyles, accessibility, and sustainability. 
Be the first to reserve your professional office space for your diverse team in the country. 
Choose your office and have full control: IT Park Cebu City, Ayala Center Cebu, JDN Square Mandaue City Cebu, and or Marquee Mall, Angeles Pampanga. 
Improvements in transport and real estate development in these sectors have been unprecedented in recent years. 
Making it more possible and cost-effective for BPO's leading companies to expand their operations in the Philippines' countryside.
Personalize Call Center Office in Cebu & Pampanga Philippines
Vast Supply of Talents in Cebu & Pampanga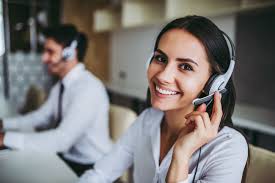 Pampanga has become one of the leading hubs of outsourcing solutions to Central Luzon.
So you will never have to worry about seeking human resources.
The same is true of Cebu, which attracts young professionals and qualified talents from the Visayas and even from Mindanao and nearby provinces.
And with applybpo.com, a flagship of BPOSeats.com Tech, you can access our 11,000+ wide range of talent by just looking at their online resumes.
It will only take 2-3 minutes, and you will decide which candidate is best suited for the positions you're looking for!
Personalize Call Center Office in Cebu & Pampanga Philippines
State-of-the-art facilities for your offshore business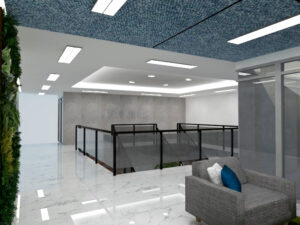 BPOSeats.com ensures its facilities are modern and up-to-date that will complement the needs of your demanding customers. 
Since we understand that the productivity and effectiveness of your employees will also depend on the use of tools and technologies at the workplace.
Brand new computers with licensed Windows 10 operating system (OS), accessories, workstations, comfortable tables, and ergonomic chairs.

Air Conditioned facilities with sound dampening carpets. 

Free light and water, 24/7 backup generator, and building access.

Triple internet service provider (ISP) and upgradeable speed of up to 1000 MBPS to ensure a near-zero interruption of your online operation.

VOIP service by request
Personalize Call Center Office in Cebu & Pampanga Philippines
What's more? 
We provide expert in-house IT and administration support for your team.

And Live chat with our Filipino staff to ensure we meet your technical and clerical needs 24/7!

24/7 exclusive access to your call center office
Exclusive and cost-effective call center offices in Cebu & Pampanga
BPOSeats.com values your business and employees' data privacy at all times. 
Thus, we earnestly request you to set up your exclusive network and firewall.  
And we make sure that no one will use your business office even after your employees' shift!
And if you intend to stay with us for a short term, then leasing our call center facilities is the most preferred and cost-effective.
You will have access to new technologies, convenience, and comfort without needing to buy any tools your call center company may need.
Share with us your business plans and goals so that we can collaborate with you more effectively and offer our flexibility and accountability.
Because your convenience and immediate local support are the most important thing for our business relationships. 
Personalize Call Center Office in Cebu & Pampanga Philippines
Conclusion
Personalize Call Center Office in Cebu & Pampanga Philippines
Looking for a reliable call center office in the Philippines must be an efficient journey to your business expansion in the country. 
Excellent collaboration with BPOSeats.com ensures simple transactions and fast decisions.
Waste no more time and money. 
Reserve your personalized call center office in Cebu and Pampanga NOW!
Want to learn more?
https://callcenteroffice.bposeats.com/2021/01/29/spacious-and-affordable-call-center-office-in-cebu/