On Remote Working, Accountability Tools, and Scaling your Business
Remote working is here and will stay forever, thus your business needs accountability tools to help track the team's productivity, to ensure you're on your way to scale your business in no time!
What is remote working, and why is everyone doing it?
Because we can find some best talents on the other side of the pond, remote working allows a company to hire a more affordable yet exceptional team or talent to work for them by using online accountability tools.
For a real company looking for a proven, talented workforce to help with their product and service innovation, sales generation, company expansion, etc.
And remote work is practically ideal for businesses who need to outsource their employees to work for specific clients for online projects' goals.
Thus, thousands of freelancers and employees offer part or full-time service of their expertise to different outsourcing companies.
Including but not limited to web development, graphic design, content marketing, lead generation, and virtual assistant jobs.
Als online ESL (English as a second language) teachers, and so on, have thrived working remotely for their clients today.
And in the Philippines, most offshore companies have gathered their outsourced employees in various offices in Makati, Pampanga, Cebu, and Davao.
But when the Covid-19 pandemic erupted, causing longer days of lockdown and strict health protocols for social distancing, most business owners had to adapt to remote working to continue serving their target customers.
Digital innovation and online tools for hiring remote talents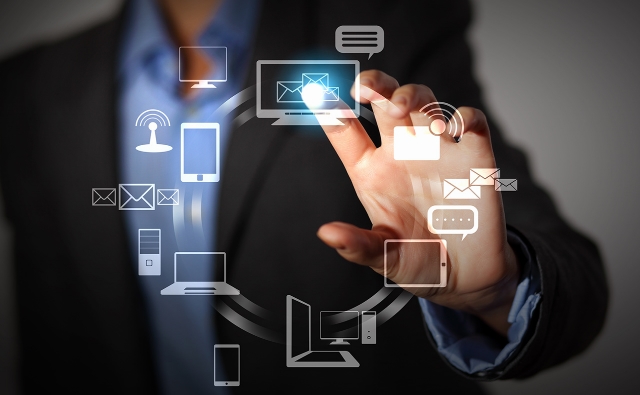 Online tools and technologies help bridge the gap between companies and remote talents to work creatively wherever they are in the world.
And today, it becomes easier to look for human resources that offer both parties collaborative business solutions, affordability, flexibility, and accountability.
And although screening processes of remote employees can be daunting without reputable online platforms.
Upwork, Fiverr, and ApplyBPO make it more convenient and accountable for companies and job seekers to match skill sets requirements and compensation benefits expected.
These powerful Job Board online platforms filter high-skilled freelancers and full time-employees in the marketplace as to their location, expertise, recommendations, and reliability.
Check out qualified job seekers on one of these job boards today! Or post your job vacancy for free!
Some pros and cons of remote working?
Pro~ Affordable business solution
Remote working may be one of the best alternatives to adapt to changing times and have existed before the Coronavirus pandemic.
Leading startups and larger enterprises have collaborated with global teams offering specific skill sets to help businesses create cost-effective solutions.
Google, Facebook, Amazon are just some of the few multi-billion-dollar companies that have outsourced their customer service and technical support to countries in Asia and Africa.
They are leveraging the affordability of remote employees from emerging economies while supporting diversity and business sustainability.
Pro~ Flexibility of time and resources
By outsourcing remote employees to provide technical support to your growing business, you are distributing tasks effectively, while giving the utmost value to your customers.
Invest in other income-generating business activities, offer career development to your talents, develop your product and services, the list goes on that you can do to maximize your time and resources.
Con~ Different communication styles might jeopardize team productivity
On the flip side, global teams' communication might be a challenge from the beginning with remote working.
With every member of a team having different expertise, culture, time zones, language, and communication styles, it results in an overwhelming for some project leaders to have everyone on the same page.
But when you lay out your company's culture, branding awareness, positivity, and transparency in the workplace from the ground up, clear and easy communication with the global team will be a work in progress.
This is quite a beautiful experience when every unique member of the team will get to share something on the table with a different perspective and ideas for innovation.
Con~ Unreliable freelancers might end up leaving your projects in the air
Several important lessons why most companies hire full-time employees are because they want to ensure their business has fair and full support from its talents.
As the business grows and has found huge potential for profit and scalability, its founding- full-time team members, your brand, and culture grow along, and that ensures business life sustainability and efficiency.
So how do you manage a remote team's communication?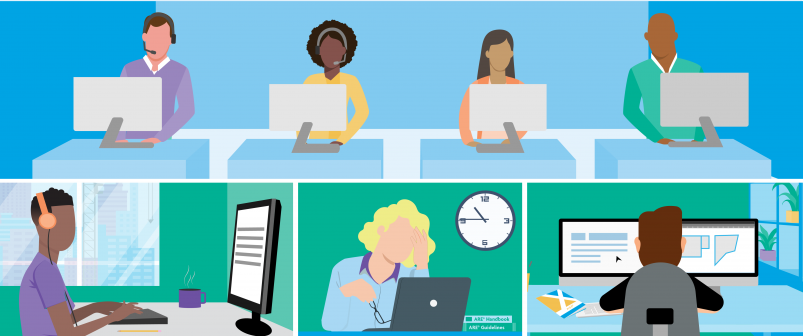 We asked the BPOSeats Tech Africa team leader about what they have done so far that they find it very efficient to communicate with other teams in another country.
Here's what GILBERT TWESIGOMWE shares.
1. Stable internet connection: We've made sure that team members have a reasonably stable internet connection. We give internet allowance to team members to make sure they buy the fastest internet they can get. Also, where possible, we have made several internet installations in the homes of several members (this is for good ISPs, that need to do installations for the internet to be used).
2. Keeping the time zone in mind: We have a team distributed across 6 countries (Philippines, China, Uganda, Nigeria, Kenya, and South Africa), and all these countries operate different time zones. We made sure that team members understand they need to be at least for some hours when the rest of the other members are also available. So, we can't have someone start work when several countries have already ended their working time. Some members have had to wake up very early just to be in the early hours of another time zone. On average, the entire team can work together for at least 4 hours.
With Gilbert and the rest of the African remote software developers, Jace Roldan, who leads the project for the BPOSeats Philippines team, emphasizes.
"I'd have to say that I admit it's really difficult to do and being remote, as well as being in different time zones, can be a real challenge. What I would do is:
Make use of Google Calendar effectively to create timely events with reminders
Set clear and defined expectations before starting a new Sprint and communicate it so context is shared.
For #1, Google Calendar can create events and send invitations. I can use it to create a standup event to occur every day so people on my team can meet and have a clear and defined schedule to work with. Google Calendar is also really helpful in setting reminders to do certain things personally and that don't involve other people. You can set Out Office statuses that can inform others about your scheduled leaves, for example. And Google Calendar uses email notifications. Email is pretty accessible.
For #2, I always start the week with my team just thinking about the goals for the week. If we were to completely rush into the battlefield without a plan, all communication would be worthless because my team would have had no context. I like to give my team members an idea of what's coming and why we're doing what we do. Sharing the vision not only helps motivate people but also guides people in how to communicate certain things regarding a reference. The organization's vision is the reference that we can use to guide our why's. Communicating is easier when you know what you're talking about.
And what are online tools used for effective remote working communication and tracking team members' accountability?
Time Tracker online tool
A time tracker helps a remote team member to track his or her required working hours, shift schedules, review, and finish assigned and scheduled tasks.
It is also a tool for archiving 201 files of the employee, employment contract, job description.
Receive Human Resources notification about your team's conduct, KPI review, salary raise, and other important announcements.
Project management online tool
Managing a remote team with a reliable and flexible project management tool offers your business time and resources efficiency and scalability.
Since remote employees may or may not be in the same place as others, a single online tool to communicate and send documents.
Create inclusivity and offer quick support for everyone in just a click of a button is just what everyone needs to keep track of your project goals 24/7.
Whether you're having a newly onboarded employee or keeping the team for longer now, a time tracker, with a centralized communication tool, and project management platform, is without a doubt your key player in managing effectively your remote talents today.
"To regularly monitor and gauge employee performance and productivity, these online tools are best recommended for remote team members." Dana Wylene, QA Analyst, BPOSeats Tech team, Philippines
Introducing BPOSeats.com remote team accountability tools: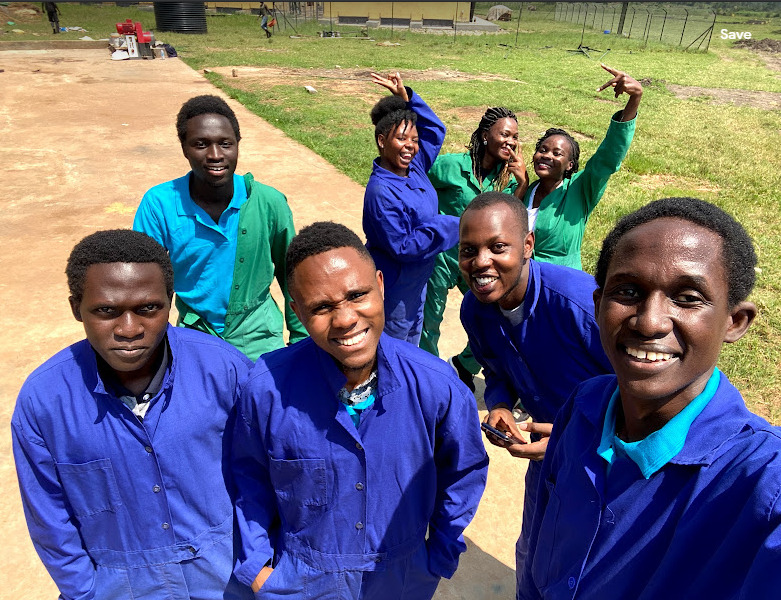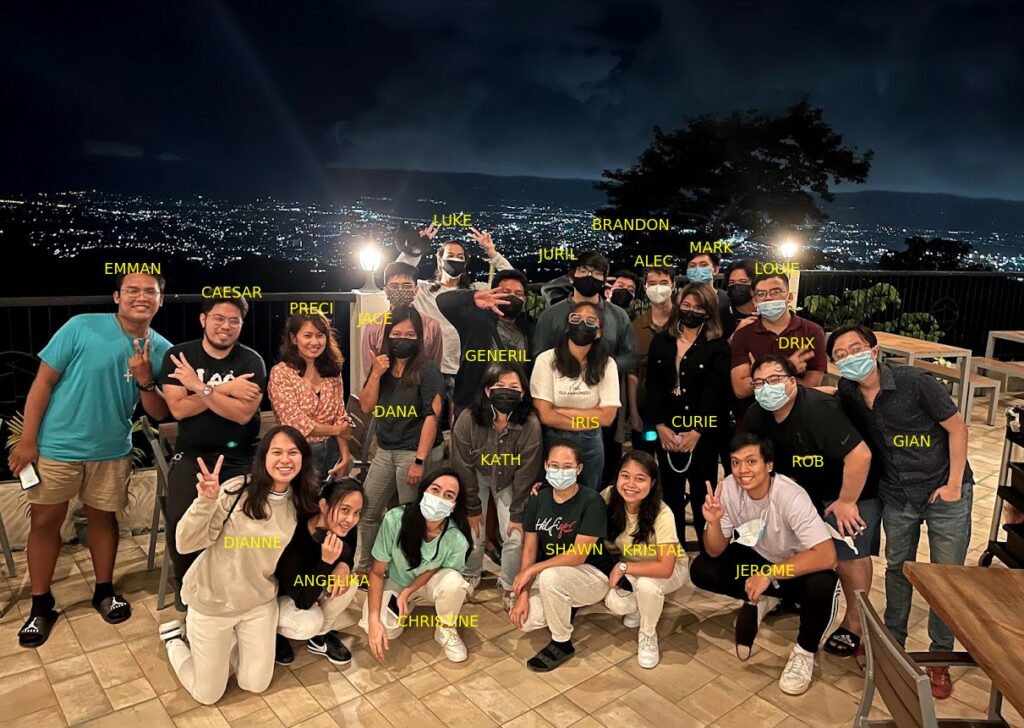 The Covid-19 pandemic has changed the landscape the way most companies and employees survive and thrive.
And with incredible disruptions happening today and in the future, the BPOSeats team of trusted partners introduces one of the most innovative online accountability tools for companies and remote employees, so we continue making a difference.
A collaborative work of remote talents from Asia to Africa to cut off time and resources inefficiencies that are damaging our productivity in the workplace.
Our online tools, such as a time tracker, a centralized messaging system, and a project management board, offer your team and company flexibility and accountability.
Get to know more about BPOSeats Tech now!
Why Remote Working, Accountability Tools, and Scaling your Business Conclusion
Remote working will continue to innovate to find the best talents to offer your cost-efficient business solutions.
Whether you're a startup or growing business enterprise, weighing the pros and cons of remote working for your business should be your next bold step.
Understanding your specific business needs, BPOSeats accountability tools might help you figure out the best-customized solution so you scale.
Quickly measure KPI, track your team's working hours, and manage project-management goals in one online ecosystem of accountability tool.
Our top priority is for everyone in the business community to survive and thrive.
To continue making a difference in the lives of your growing customers and remote employees.
Because you deserve our support to offer you one of the best accountability tools for your business to scale today!
Or want to learn more?