Introducing Remote Team Africa for BPOSeats.com Tech.
The BPOSeats Philippines Tech team has been working creatively with a remote team in Africa to create innovative online tools that are useful for companies relying on software applications in managing their business and talents.
And now it's time for team Africa, so let's get to know some of them!
Albert Ahimbisibwe– Software Test Automation Engineer
Akeem Lagundoye–Web Developer
Amstrong Muhwezi- Web Developer 
Frank Atukunda- Web Developer 
Gilbert Twesigomwe–Project Manager Africa
Samuel Mpwanyi- Web Developer
Rogers Mukaaya – UI/UX Designer
Keypoints:
BPOSeats team Africa Tech review
Apply BPO Time Tracker– Productivity and accountability desktop tool for remote team
"Time tracker is a SaaS (software as a service) desktop productivity tool that can keep staff on-task. Graham, Cvinar, global project manager.
"Employee performance can be quantified through utilizing screenshots, activity-tracking, and task tracking features – all integrated in a seamless flow with our HQzen ecosystem.
"This enables our partners operating through HQzen to efficiently monitor the productivity of their employees with no hassle from 3rd party integrations."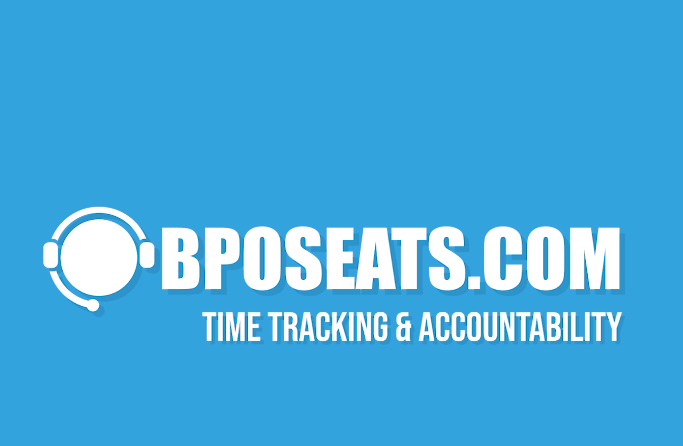 "I am very impressed with the ApplyBPO time tracker." Akeem, BPOSeats team Africa Web Developer
"What I love about it is that, while working as a task scheduler, it can monitor the productivity and efficiency of employees within an organization.
"It is a great app because of its management, and employees can efficiently communicate tasks and goals to focus on while working remotely."
"It is easy to use, flexible, not clustered, and the simple UI makes it my cup of tea."
"When there are few glitches while using the time tracker, the technical team has been quick to resolve and fix the issues. "
"Overall, I will recommend its implementation to other organizations."
How is Apply BPO Time Tracker different from others?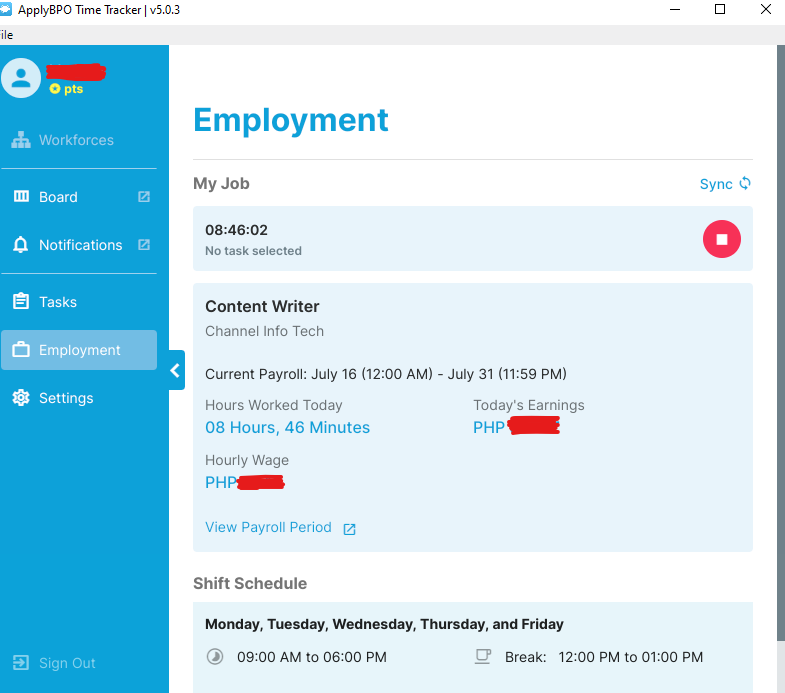 "BPOSeats Time Tracker integrates with payroll. Gilbert, BPOSeats team Africa Project Manager.
Something deeply integrated it with the ApplyBPO Payroll and so, it doesn't stop on tracking the time, but also feeds into the payroll – this makes it a walk in the park to pay employees."
"The ApplyBPO Time Tracker shows the employee how much they've earned.
This is another one that several trackers do not do. Since we integrate the tracker with payroll, an employee can see their earnings for the day and the entire period." adds Gilbert.
Get to know more about the time tracker special features here.
Scalema.com ~ Engaged Custom Solutions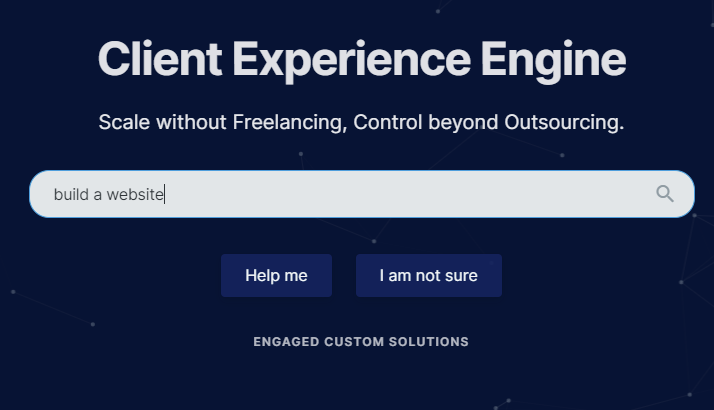 This online tool helps your business choose from 1 to 1000 skilled professionals to provide your personalized solutions.
"Scalema comes in as a game-changer and nothing like this has been done.
"You tell Scalema your problem or business challenge and a tailored solution is presented to you.
This is different because other solution providers just think about the problems and then create solutions – which may not be befitting for every case.
Scalema asks for your problem and then presents a solution!." Gilbert emphasizes.
"It's going to be like the filter funnel that will feed these other sites with information coming in from clients regarding specific concerns.
And then it's through these other sites that it will prepare a custom solution and it's through providing such solutions that we will be able to onboard the clients. '' Rogers, BPOSeats team Africa UX/UX Designer
"Scalema is a SaaS (software as a service) gateway that links clients looking for solutions (demand) with partners operating in the HQzen ecosystem (supply.)" Graham Cvinar, global project manager.
"That means users of Scalema can ask for a service and receive a response with a solution from our existing partners.
"With our platform acting as an intermediary between the parties – an engine to generate the response, the match, the negotiations, contract signing, and continued oversight of productivity and accountability all in one place (HQzen.)"
"Scalema is a solution engine for new clients, resting on the power of our partners operating through HQzen, making a demand funnel that brings revenue generation through providing solutions."
HQZen ~ your remote team's entire ecosystem of online tools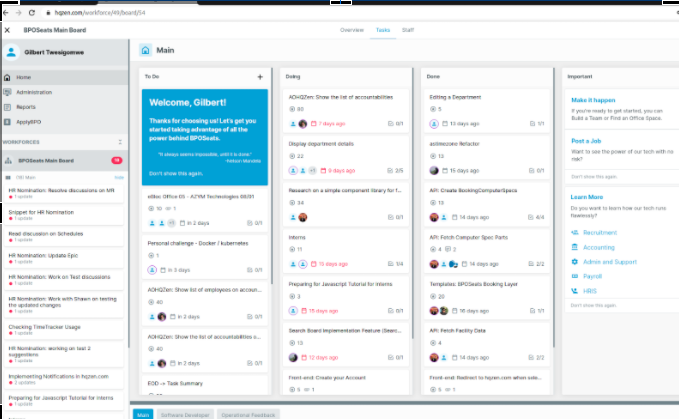 "HQZen is a higher-level Trello board. Columns are well defined and arranged, tasks have progress bars that make communicating the scale of progress simple both when used as an employee or an executive." Akeem, team Africa Web Developer.
"A fully-fledged operational hub of HR (Human Resources) among other tools that will change your approach not only to business operations but also productivity and project management at large." Armstrong, team Africa Software Tester
How does HQZen become a success driver for your business?
Productivity management:
"With a suite of tools such as task assignment, time tracking among other tools, one can keep in the know about how the employees of their organization add value to their business goals.
"Through time tracking and task assignment, employees can better manage their expectations and keep the focus on achieving their targets." Armstrong continues.
"Take an example of a company that pays for separate systems to carry out its day-to-day activities.
Tracking progress across all external apps makes it a little tough, but with HQZen, it's an all-in-one package which for me has made our product outstanding.
The extra features like Time Tracker, Scalema, and Custom columns with integrating the existing products make HQZen a phenomenal product." Samuel declares.
Remote Team Africa for the BPOSeats.com Tech's support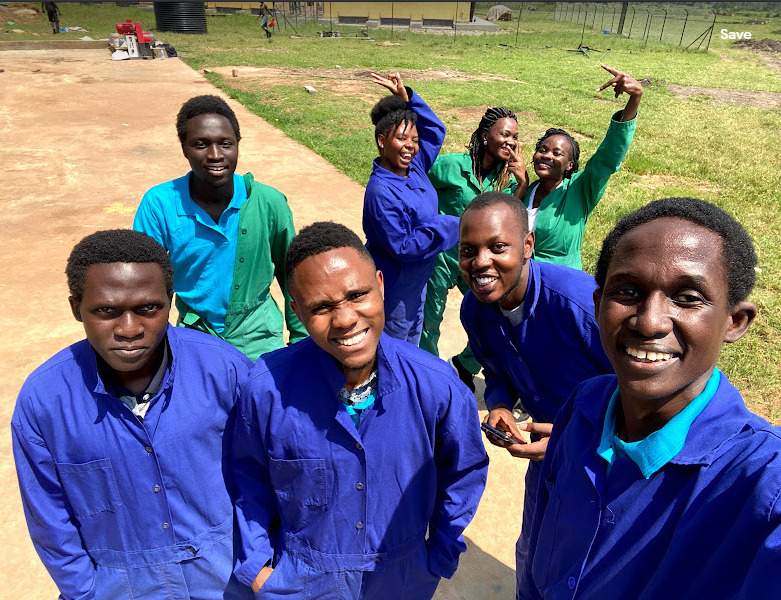 As diverse as their continent, our African teams are project managers, software engineers, and quality analysts (QA) that BPOSeats Tech has quickly found support from the backend.
Thus, the BPOSeats Tech team has made sure that we offer our team in Africa an incredible opportunity to become part of our startup tech company.
And although they are in another continent away from the Philippines team, thanks to technology that plays a vital role in both remote teams' efficient daily communication.
Tech's goal is to provide enormous opportunities for remote teams and outsourcing businesses.
To collaborate in creating more affordable and sustainable solutions ideal for the remote workforce that's disrupting the world of work today.
African teams as your future trusted partners
These exceptional remote teams from Africa will become future trusted partners if you want to leverage the power behind BPOSeats tech.
Select one or two trusted partners to offer your customized business solution.
And select more trusted partners for more products and services to offer as you increase your target audience.
This way, you get to scale your business efficiently.
Trusted partners from Africa and the Philippines offer you flexibility and accountability as the tech designed it to be.
A young and diverse workforce in Africa
Africa is one of the most promising emerging countries with a younger and diverse workforce.
Wider exposure to the latest trends and technologies has made it possible for most African talents to showcase their greatness in the workplace.
Harnessing their full potential to offer something to the table as they are extremely creative.
And they are ecstatic to learn anything new that helps advance their careers and have always had high regard for their employers who offer them abundant opportunities.
Introducing Remote Team Africa for BPOSeats.com Tech Conclusion.
Supporting diversity and building engaging collaboration with Africa and the Philippines continues to become part of our remote team tech culture.
BPOSeats Tech is a product of the hard work and dedication of both remote teams that challenge some traditional business practices that prevent them from scaling their business.
To adapt to changing times and thrive our business and employees despite a massive change in the workplace through online technologies help deliver your customized business needs.
All of BPOSeats products and services help businesses reduce time and resources inefficiencies through integrated online tools that guarantee flexibility, diversity, and accountability.
Learn more about BPOSeats Tech SaaS today and see the difference in managing your remote employees and scaling your business!